Today, La mariée aux pieds nus, we reveal to you the images of the latest creation of Camille Marguet,  wedding dress designer, associated with the talented Zoé Leboucher, founder of Admise, to create THE wedding suit…
Camille and Zoé both share the same desire to show a modern, and parisian bride with an assertive freedom. Because marrying must first be a choice of the heart, choosing her outfit for this big day must be as much. You do not want to get married in dress? No worries, get married in pants!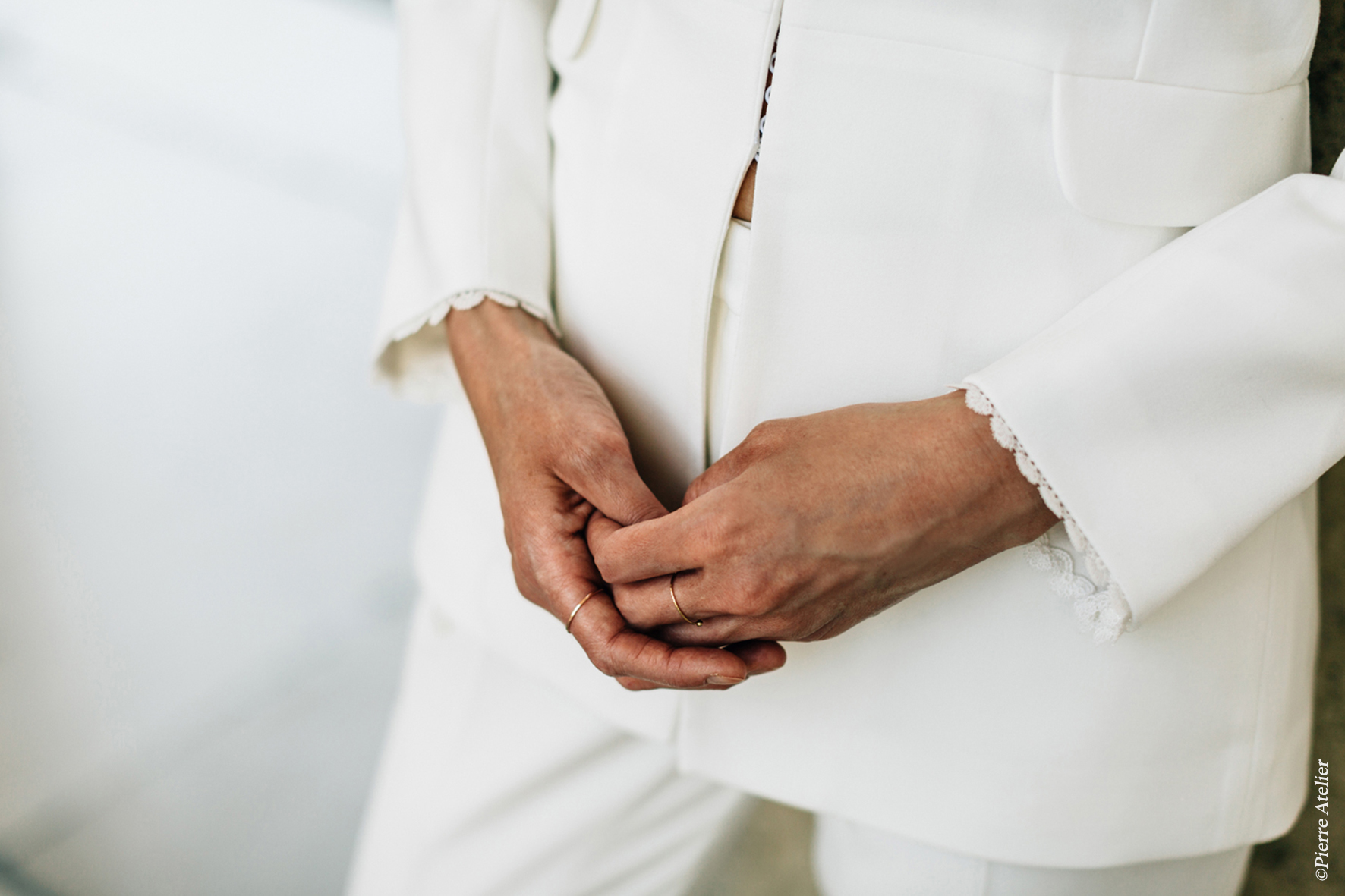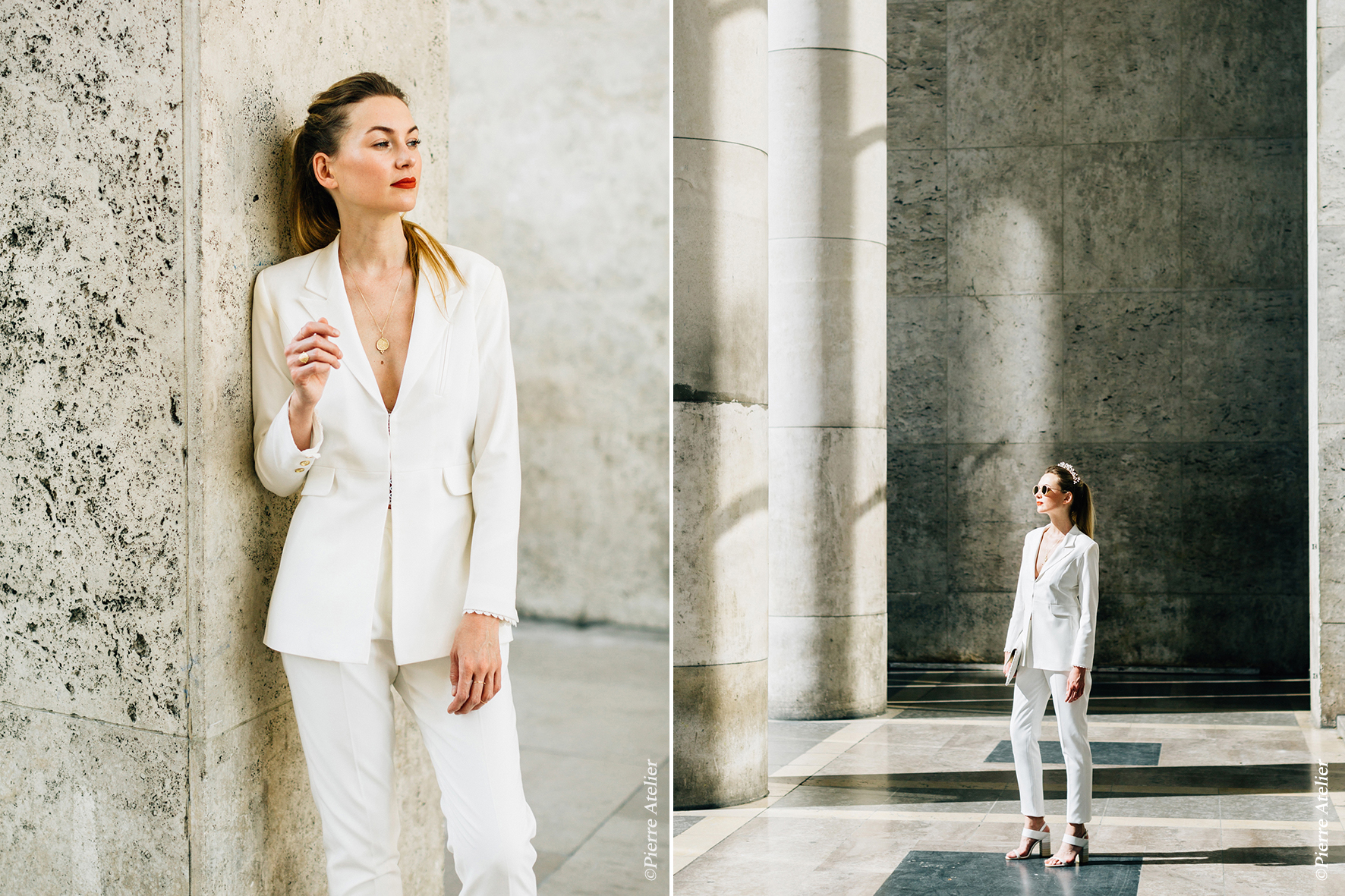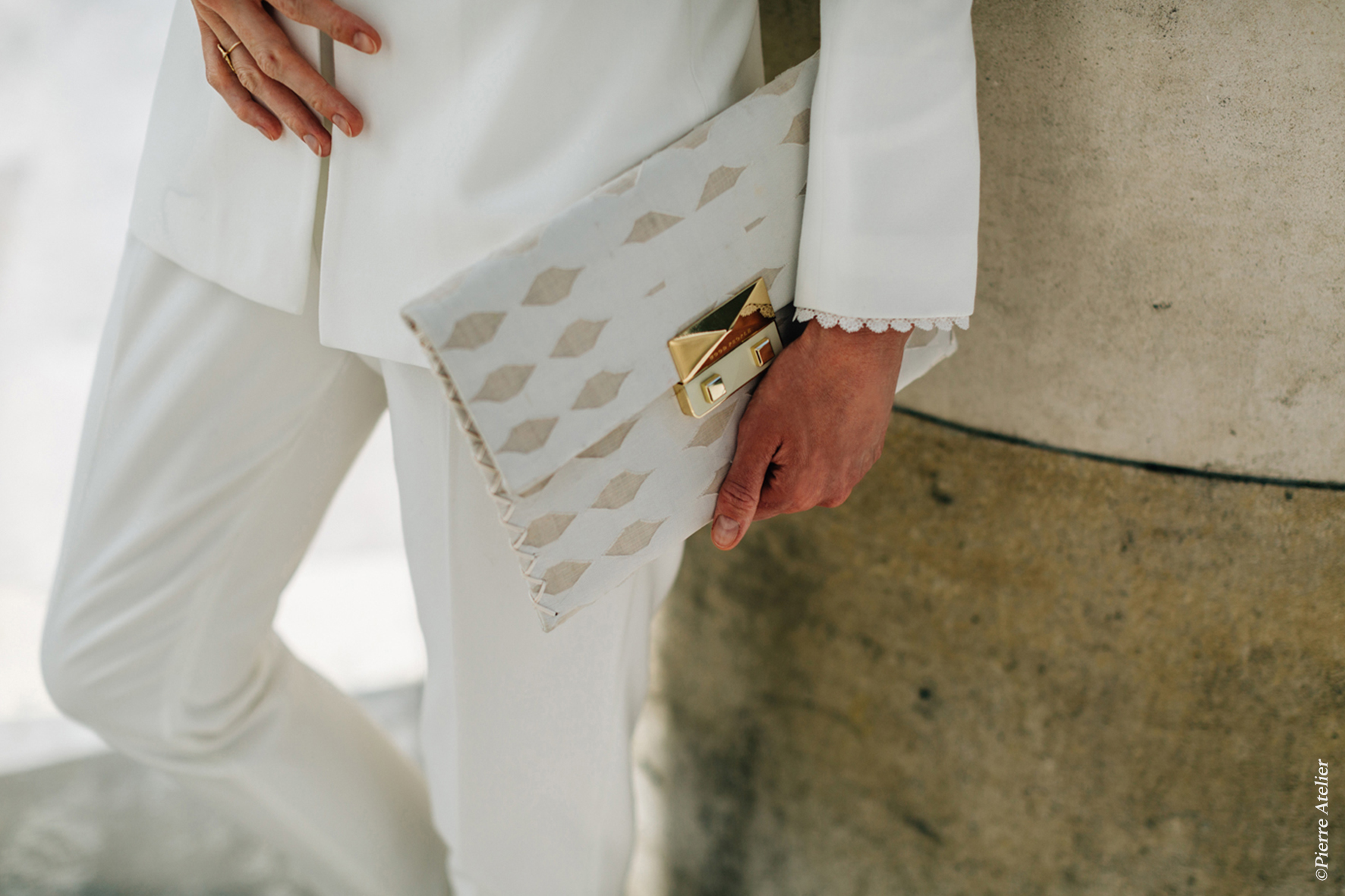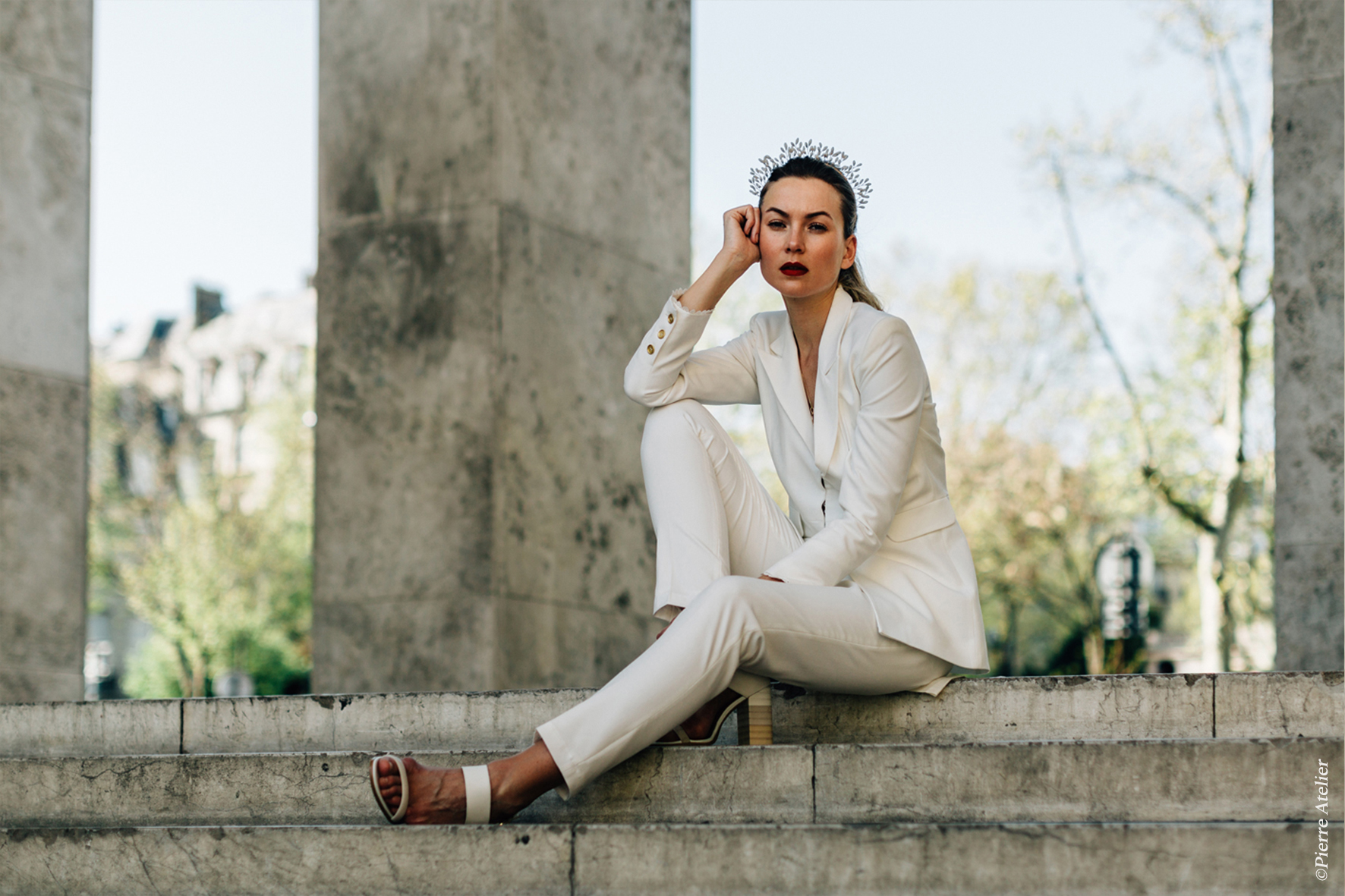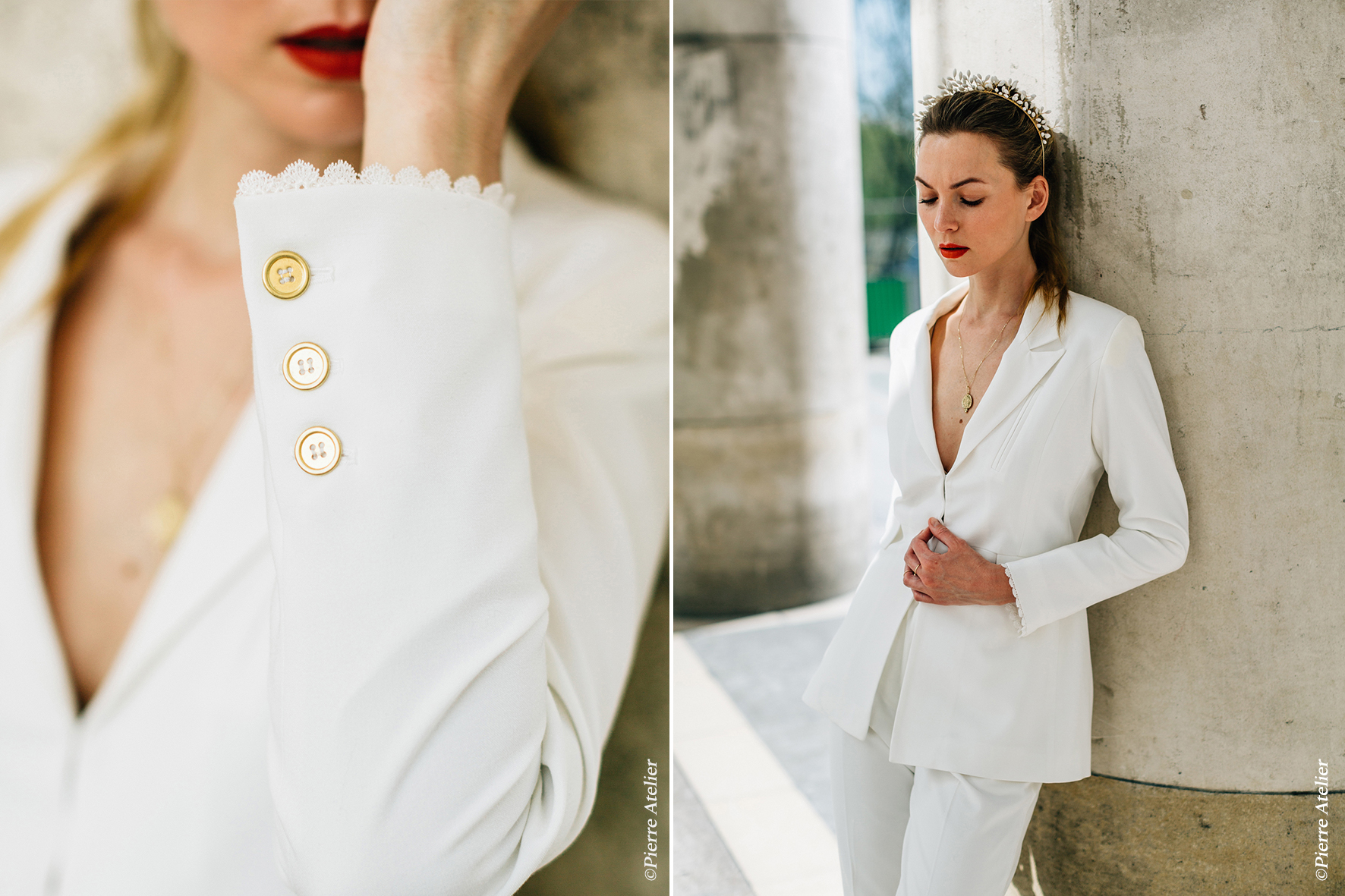 And if you love, like us, the elegance and femininity with simplicity, you will surely love this jacket/pants set with its lace applied at the bottom of the sleeves and gold buttons. It is worn chic, accessorized with heels for your day and bonus, can even be wear again in a casual way with a nice pair of white sneakers.
The bonus of this collaboration is the customization of your suit with your embroidery initials ! You can choose the letters and location to make your suit unique.
For a suit from this collaboration, count 650 euros for the set with a small supplement for embroidery. You can find the suit from size 34 to size 40 in the showroom of the designer Camille Marguet, 16 rue Botzaris in Paris (with appointment only) and the shop Admise, 43 rue de la Folie Mericourt in Paris.
Credits
Photographer : Pierre Atelier | Suit : Admise X Camille Marguet | Crown : Maison Sabben | Bag : Camille Marguet X Good people | MUA : Jennifer Lecorre | Model : Charlotte Poutrel