Since 2013, Alison Touzé, founder of the the brand De soie et d'émotions, creates dresses made to measure in her workshop in Blois. This year, she launches her first semi-measurement collection of 25 creations, a way for her to unveil her universe full of romance and melancholy outside the walls of her studio …
Already a little girl, Alison's dream was to create wedding dresses. She learns the basics of sewing from her grandmother, and it is naturally with her to her ribs that she launches her first collection today: "We launched together, it is a pillar for me . On learns from each other. we're complement eachother, my grandmother is me ". A hard link which is felt in the work of the materials, the quality and the precision of her dresses.
De soie et d'émotions was born in April 2013, in a train between Paris and Blois. Alison, at the time modelist in a design office in Paris, wanted to launch her brand and find a name. Silk is born of its attachment to the material, and the emotion for all that represents the marriage, for its customers, for her.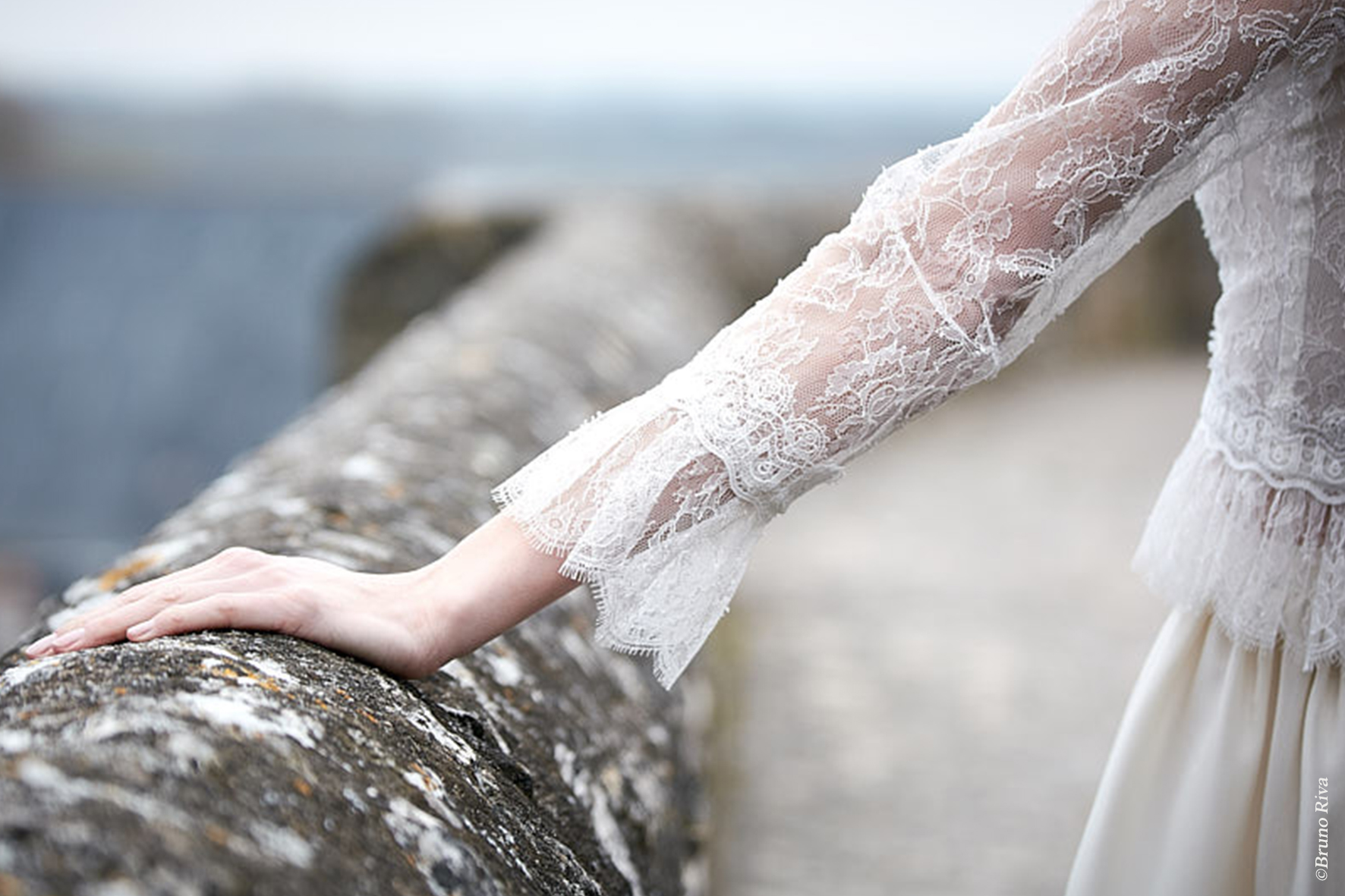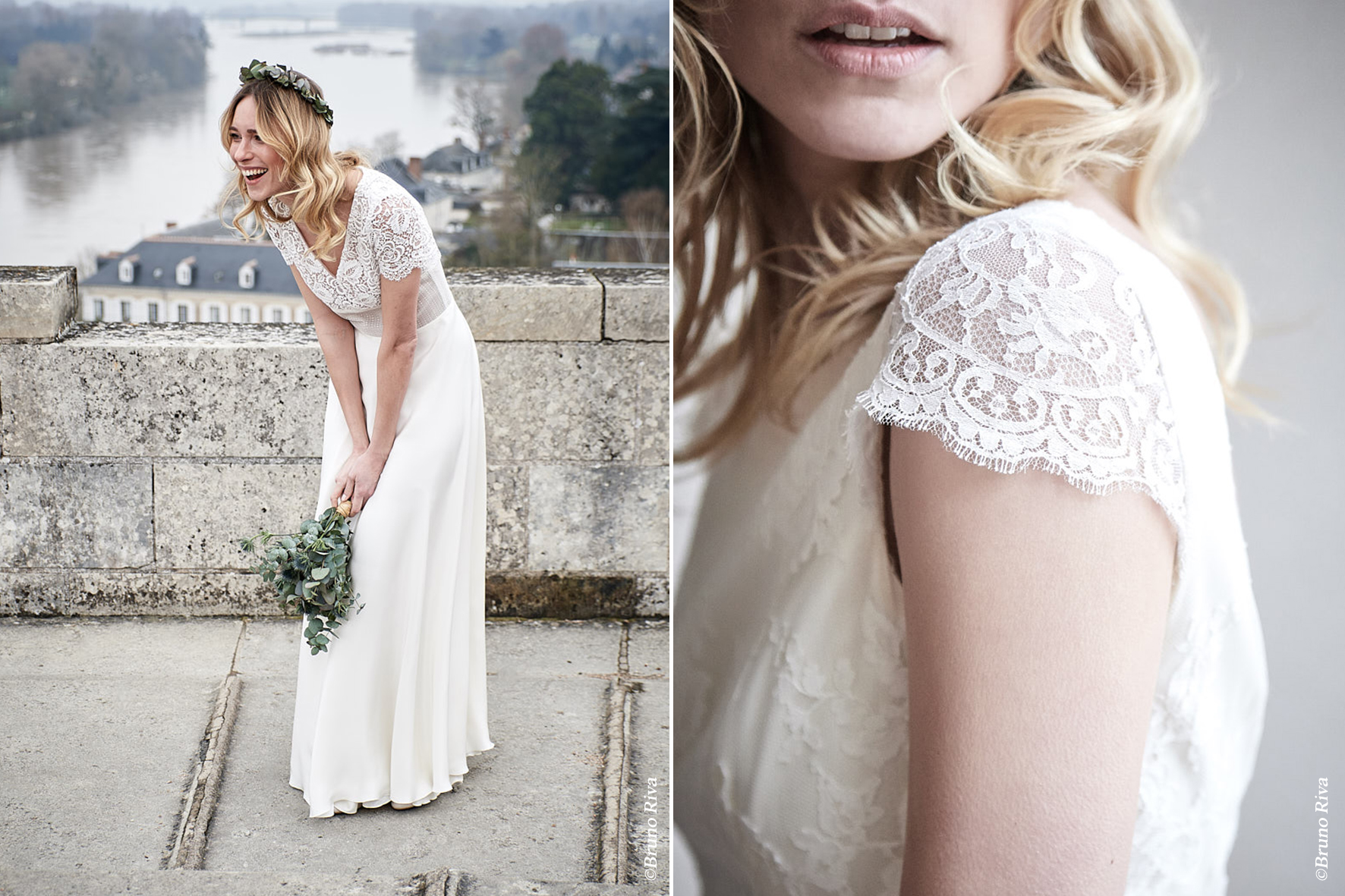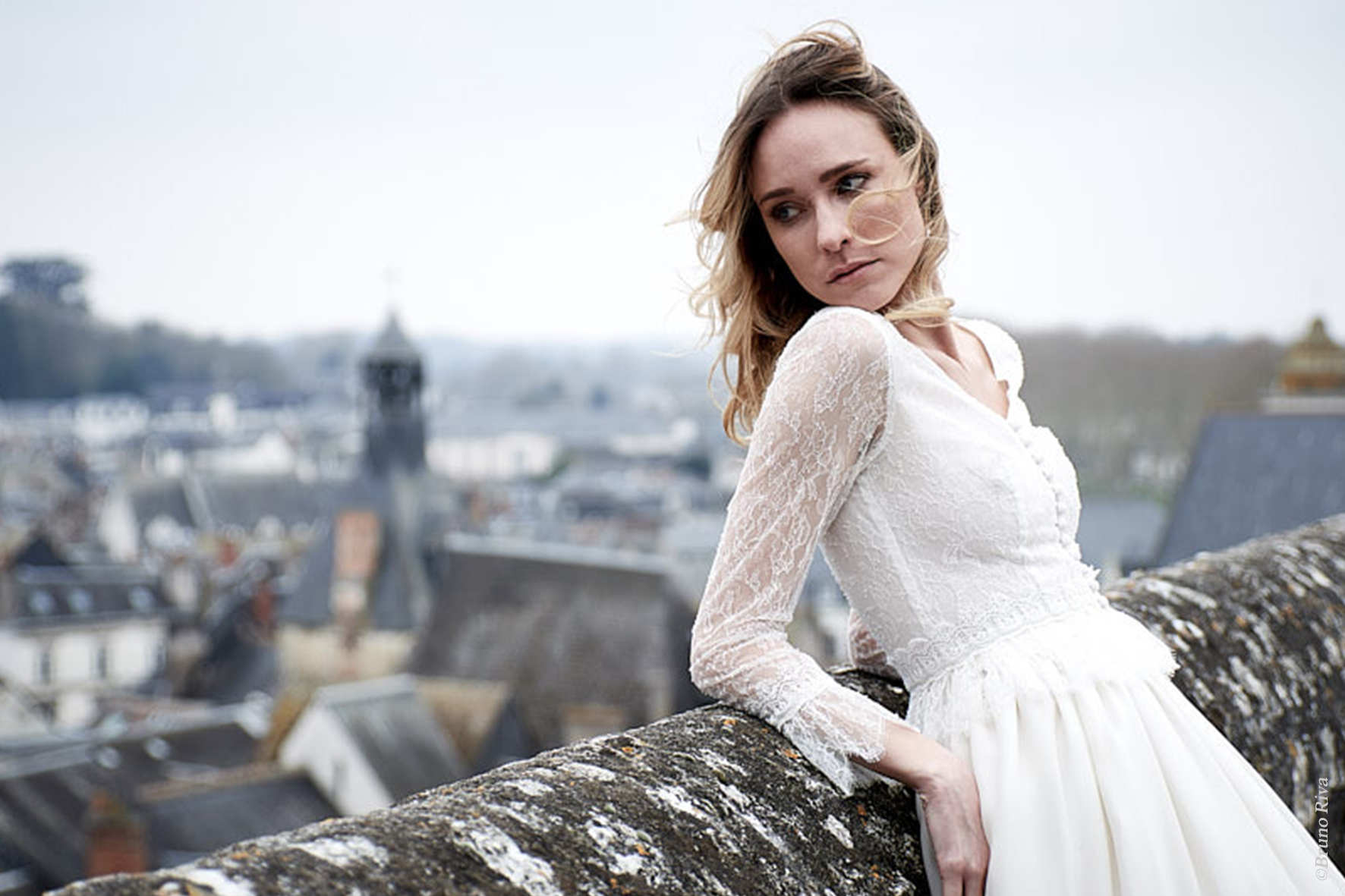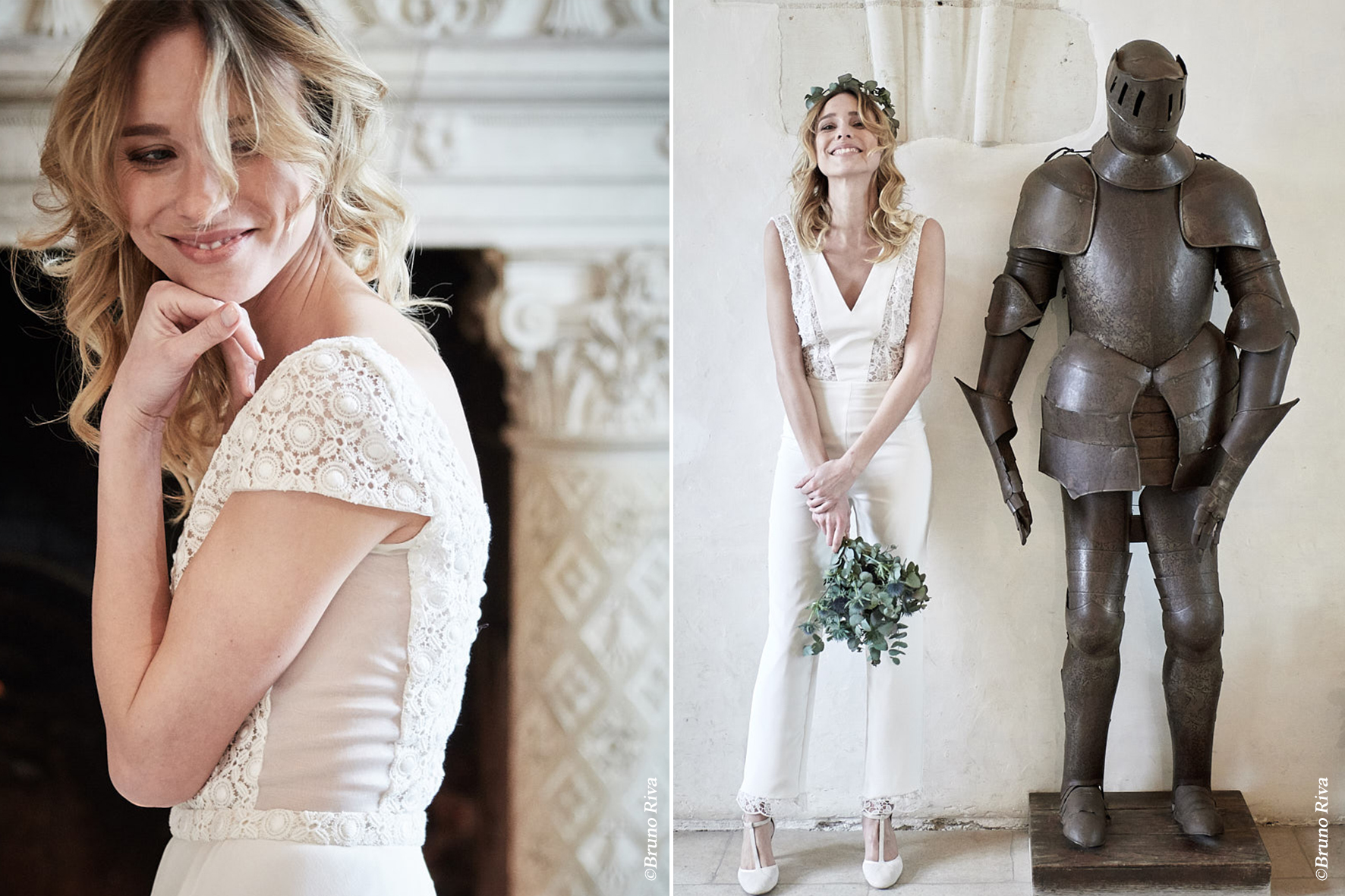 De soie et d'émotions, these are creations that are in line with a country, bohemian, vegetal, floral and geometric universe. The designer is very sensitive to the work of lace, since a revelation for this stuff at Alice Cadolle's, who encouraged her to launch her own brand.
The lines are clean, technical, fluid and vaporous, and the dresses imbued with the history of past centuries. This first collection aims to adapt to all women, as unique as they are, to highlight and reveal them.
French craftsmanship is at the heart of the brand's creations. Alison endeavour to use only lace, guipure, embroidery and tulles from Calais as well as French materials. For her, it gives a real sense to the creation. All the dresses, whether made-to-measure or semi-measurement are made in France in her workshop.
And to discover the creations of De soie et d'émotions for real, go to the parisian showroom Pivoines and Love on Saturday, July 7, 2018 for the presentation of the 2019 collection, with the presence of the designer.
Credits
Photographer : Bruno Riva | Model : Julie Blanc | Dresses : De soie et d'émotions