Boho and gipsy spirit in the pure state for the wedding dresses of Rue de Seine which reveals today the images of its 2019 collection.
The Wild Heart Collection instills a romantic, adventurous energy that happily celebrates the nomadic and bohemian spirit. Inspired by the exploration of the invisible, the heat of summer, and the frantic race of a traveler's heart, this 2019 collection from Rue de Seine is adorned with lacing, fringes, embroidery and tassels to embody the bohemian spirit, without limit.
The silhouettes are modern, largely influenced by cultures from an opulent elsewhere and full of character. They are punctuated by colors and textures, fringes, flowery patterns or ornate lace. For this new collection, Rue de Seine even wears its dresses of independent sleeveless, in mini or maxi version, embroidered, flared or widely draped, to reinforce their gipsy and bohemian spirit.
Where to find the dresses Rue de Seine in France
You will find a selection of Rue de Seine wedding dresses in the Olympe showrooms, in Montpellier, Bordeaux, Lyon and Nice, in Nice at Martine Toledano, but also in Paris at thePrintemps Haussman Mariage.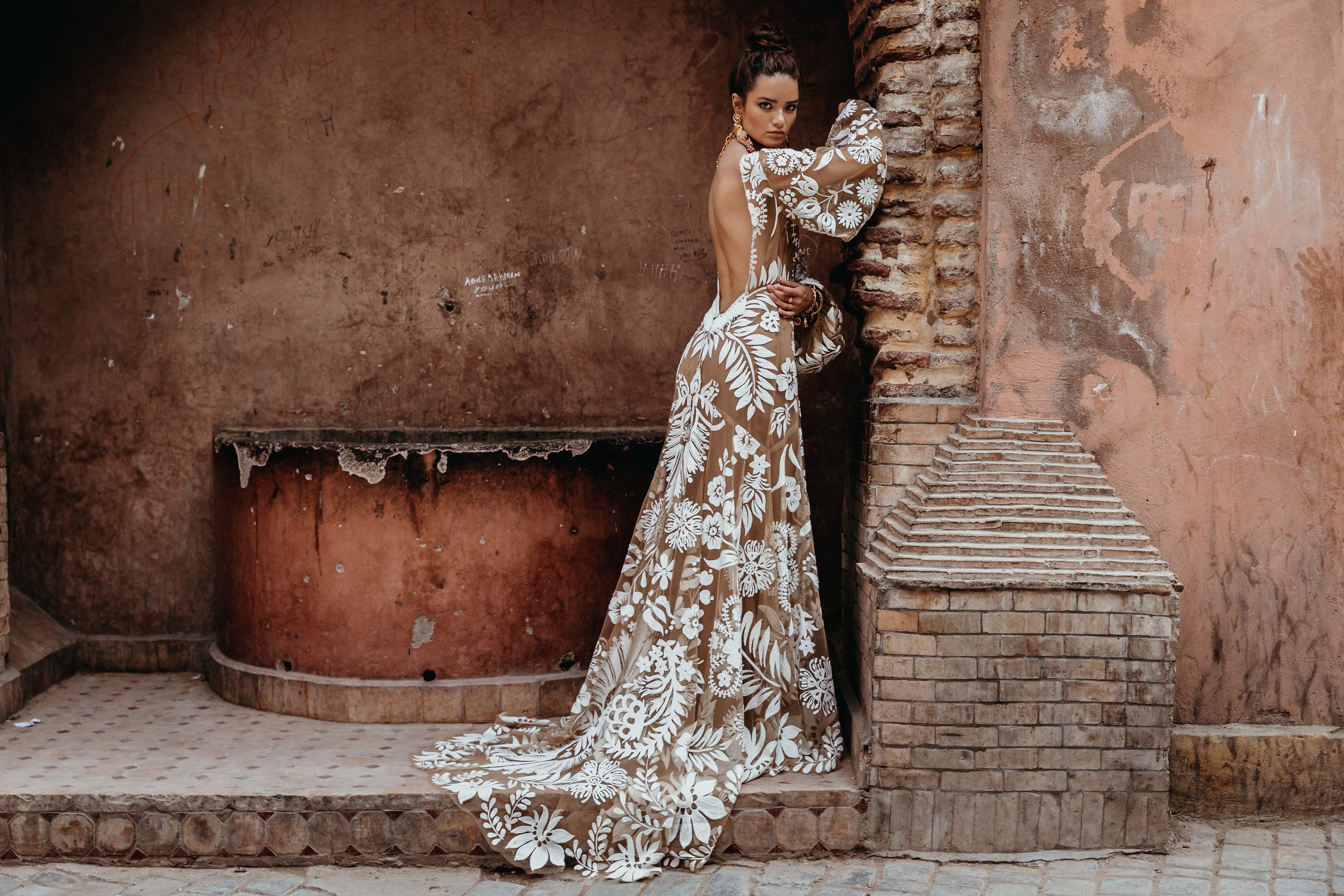 Vita dress – Rue de Seine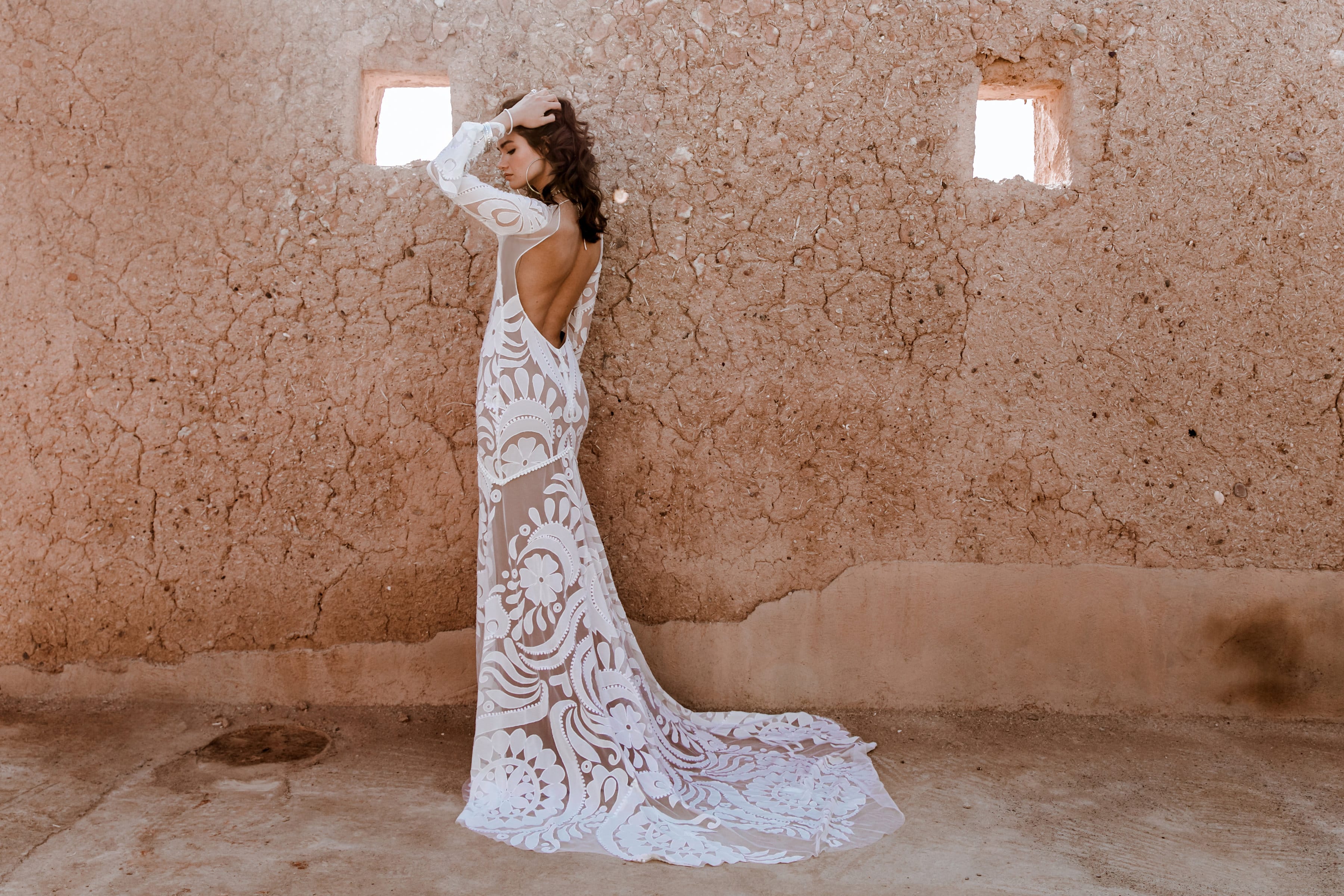 Layla dress – Rue de Seine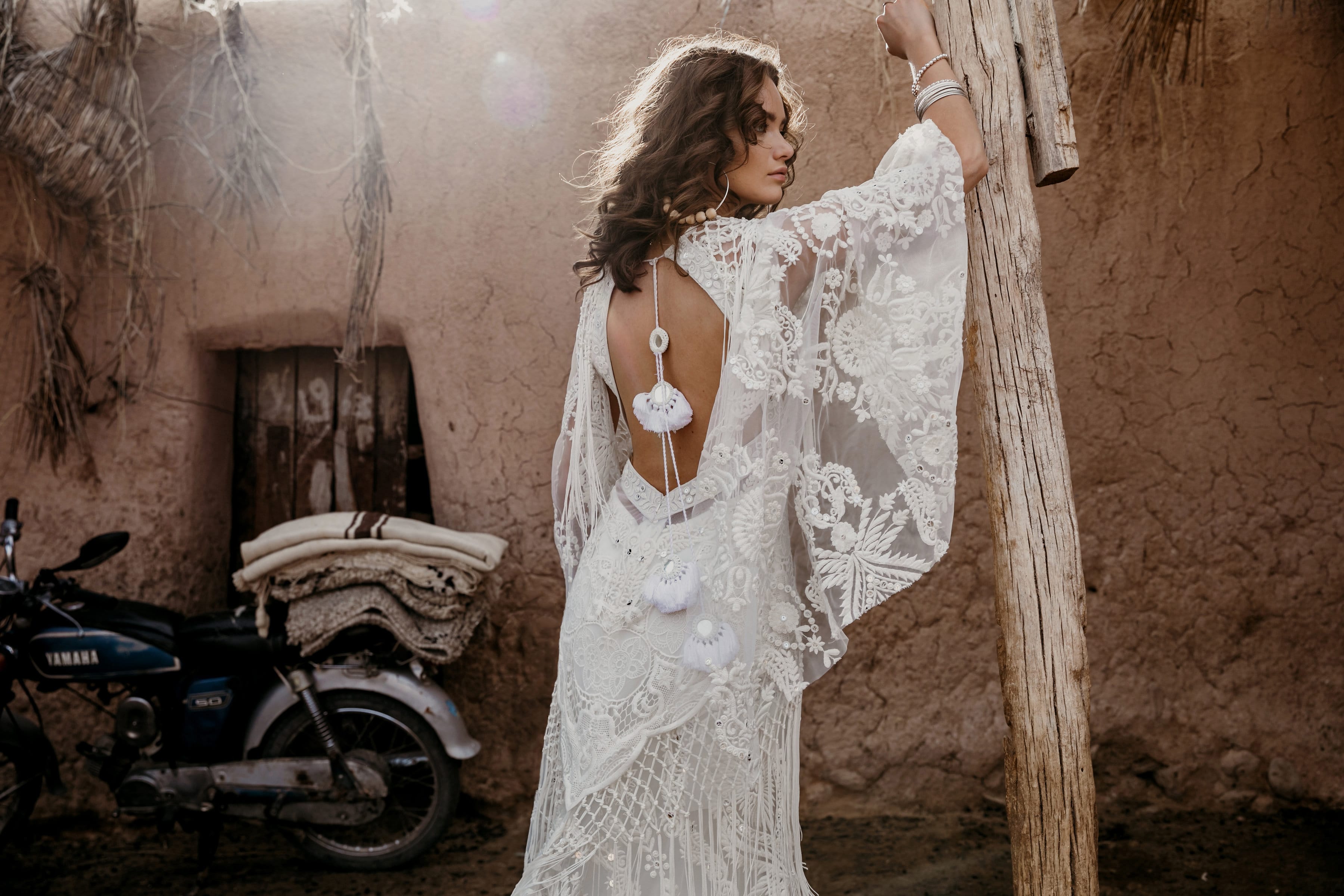 Medina dress – Rue de Seine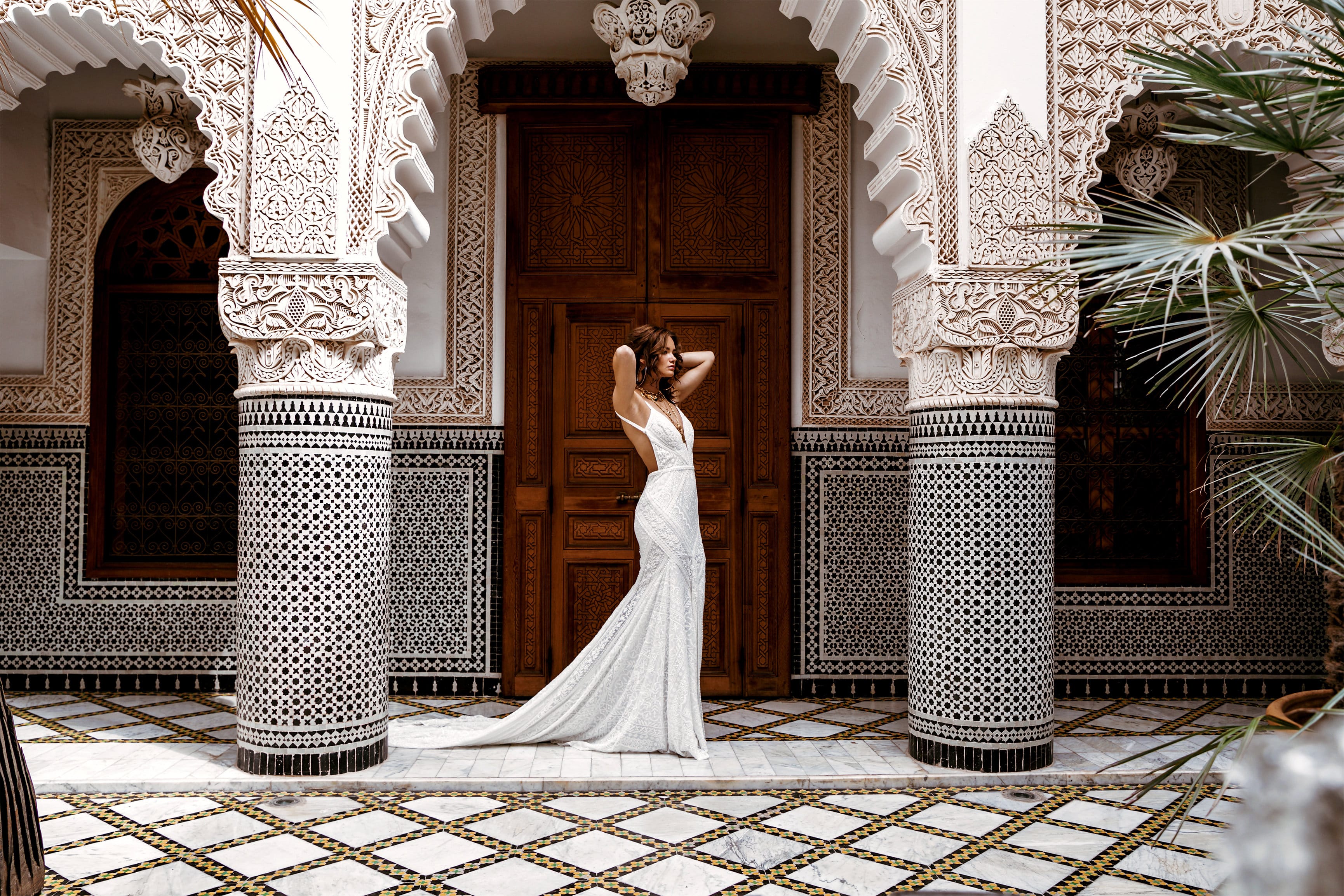 Tulum dress – Rue de Seine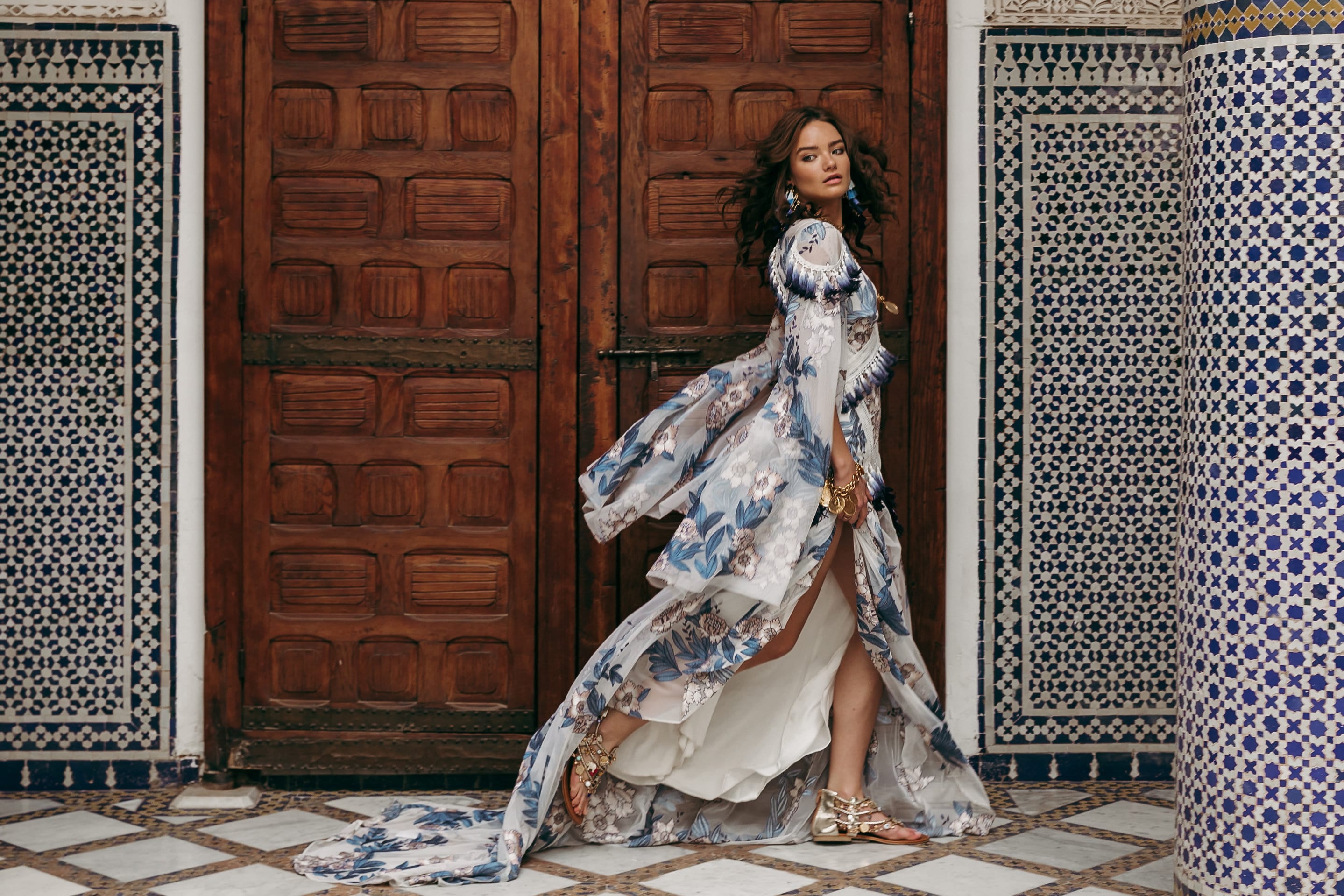 Aegen dress – Rue de Seine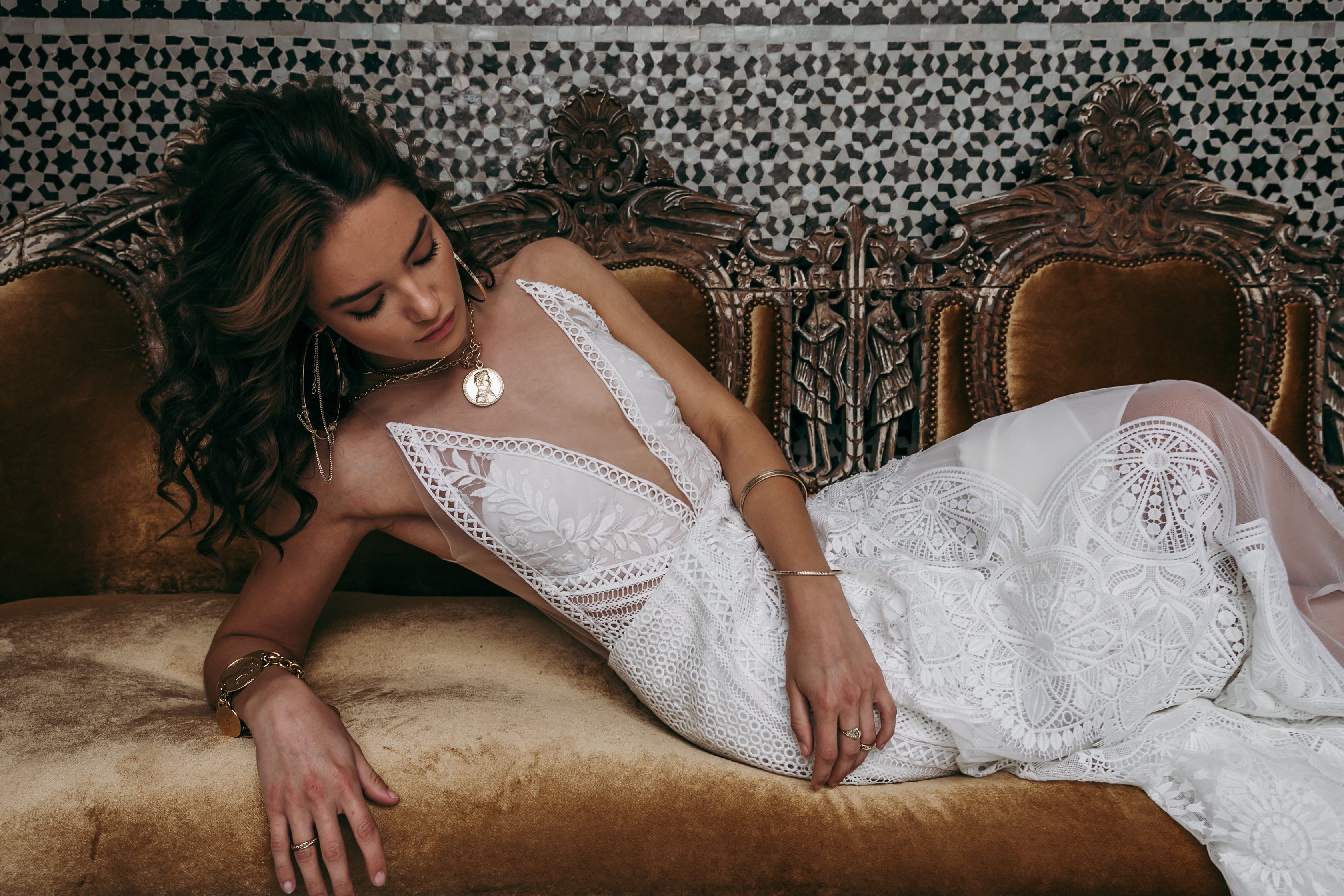 West dress – Rue de Seine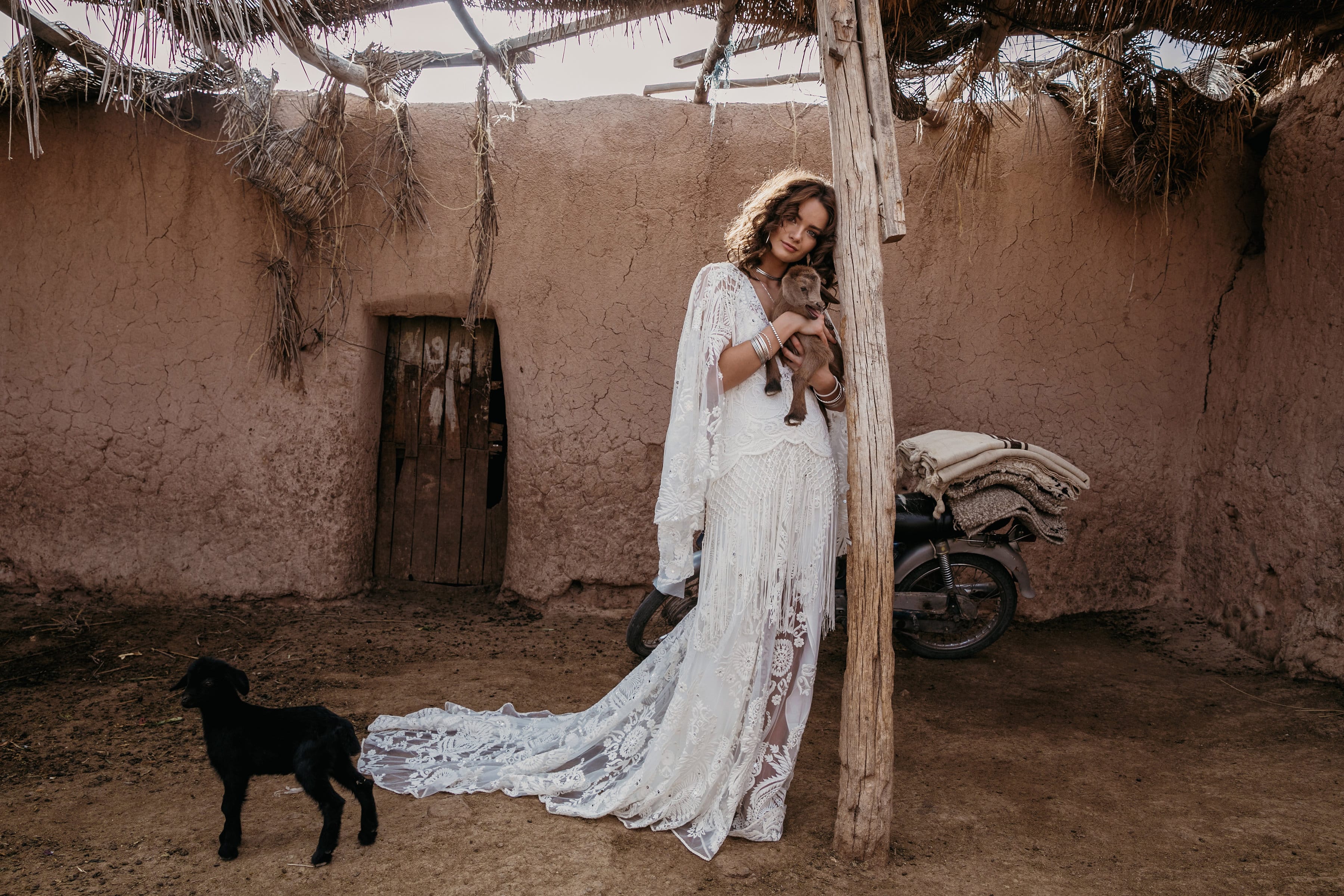 Medina dress – Rue de Seine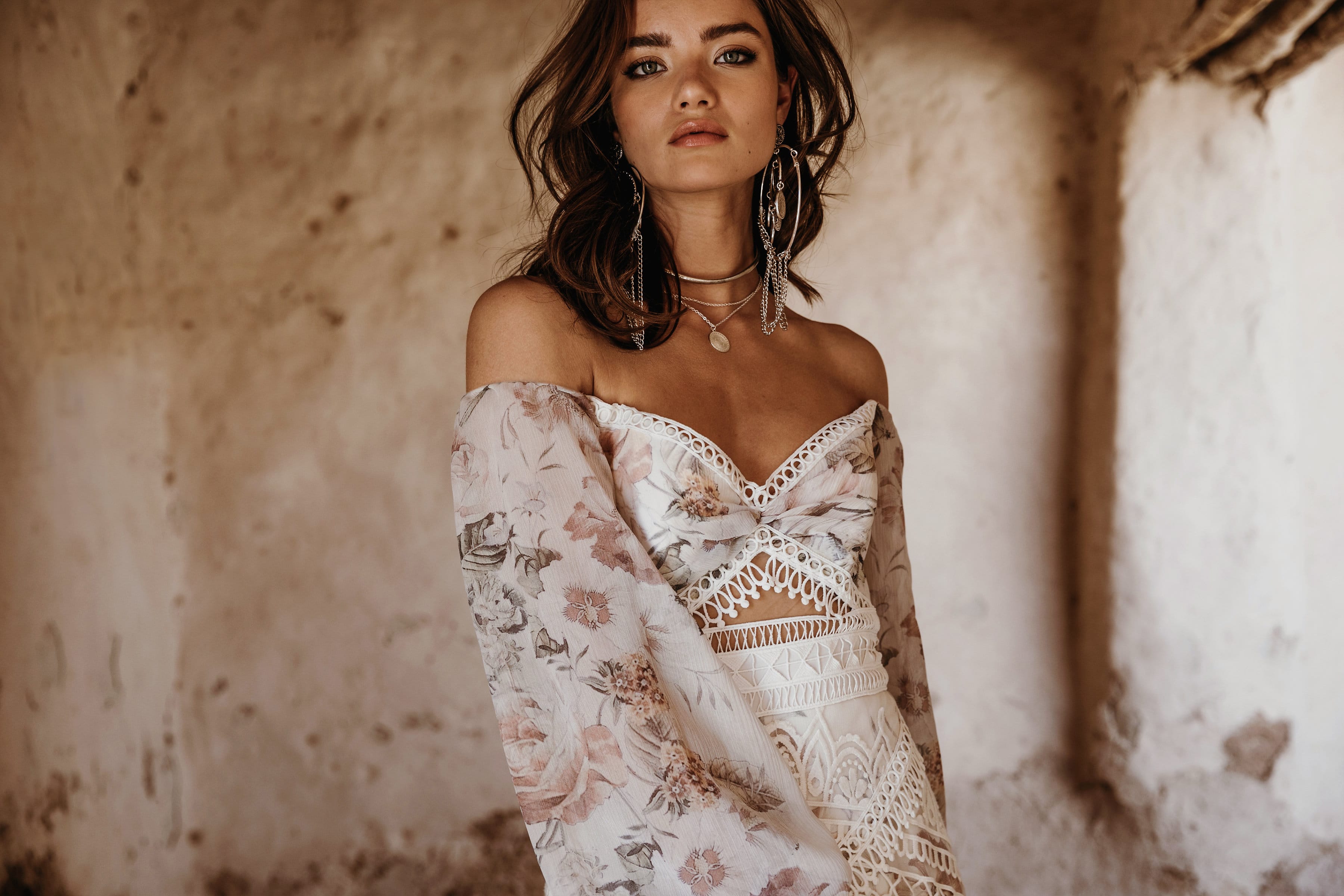 Nahla dress – Rue de Seine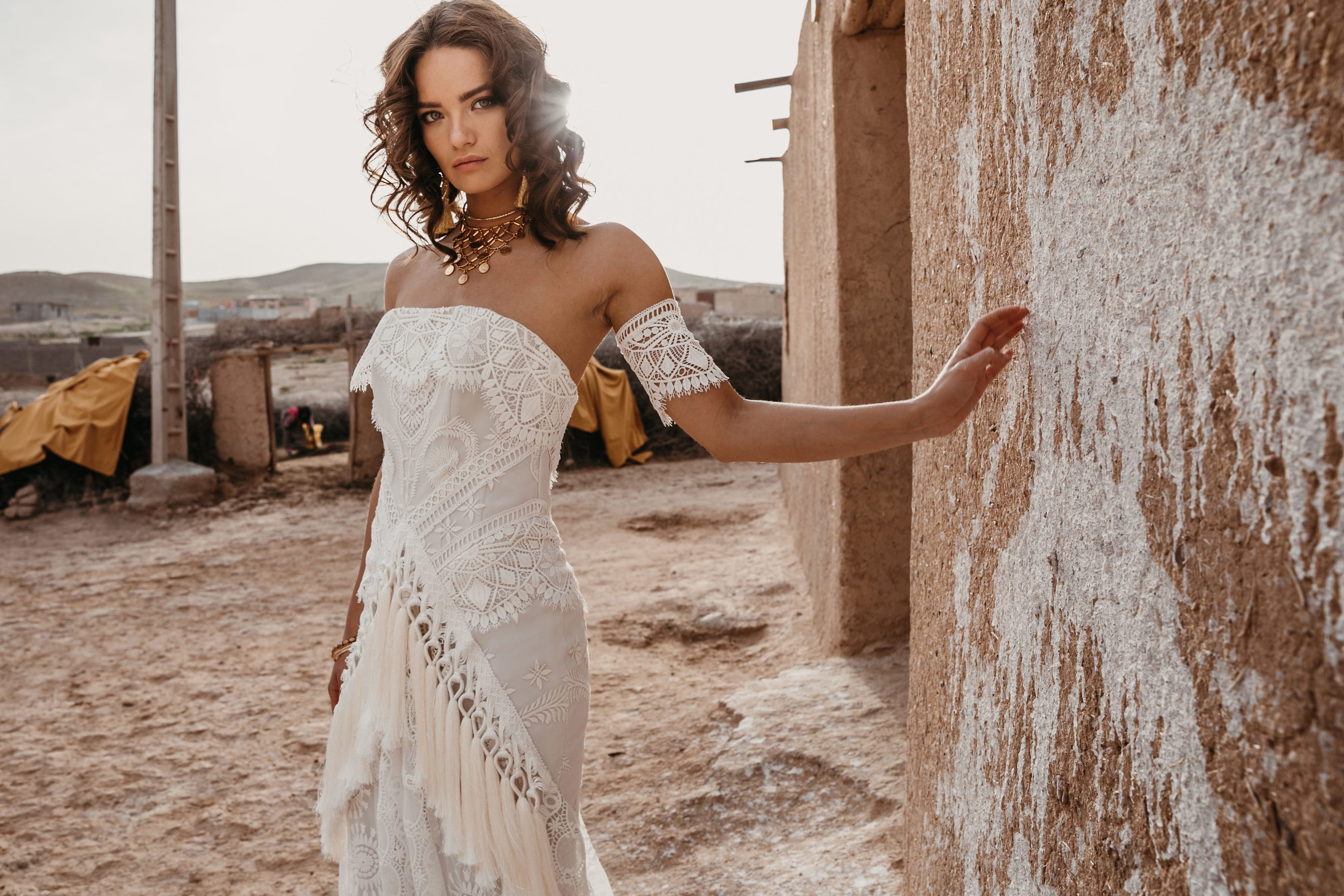 Halia Dress – Rue de Seine
East dress – Rue de Seine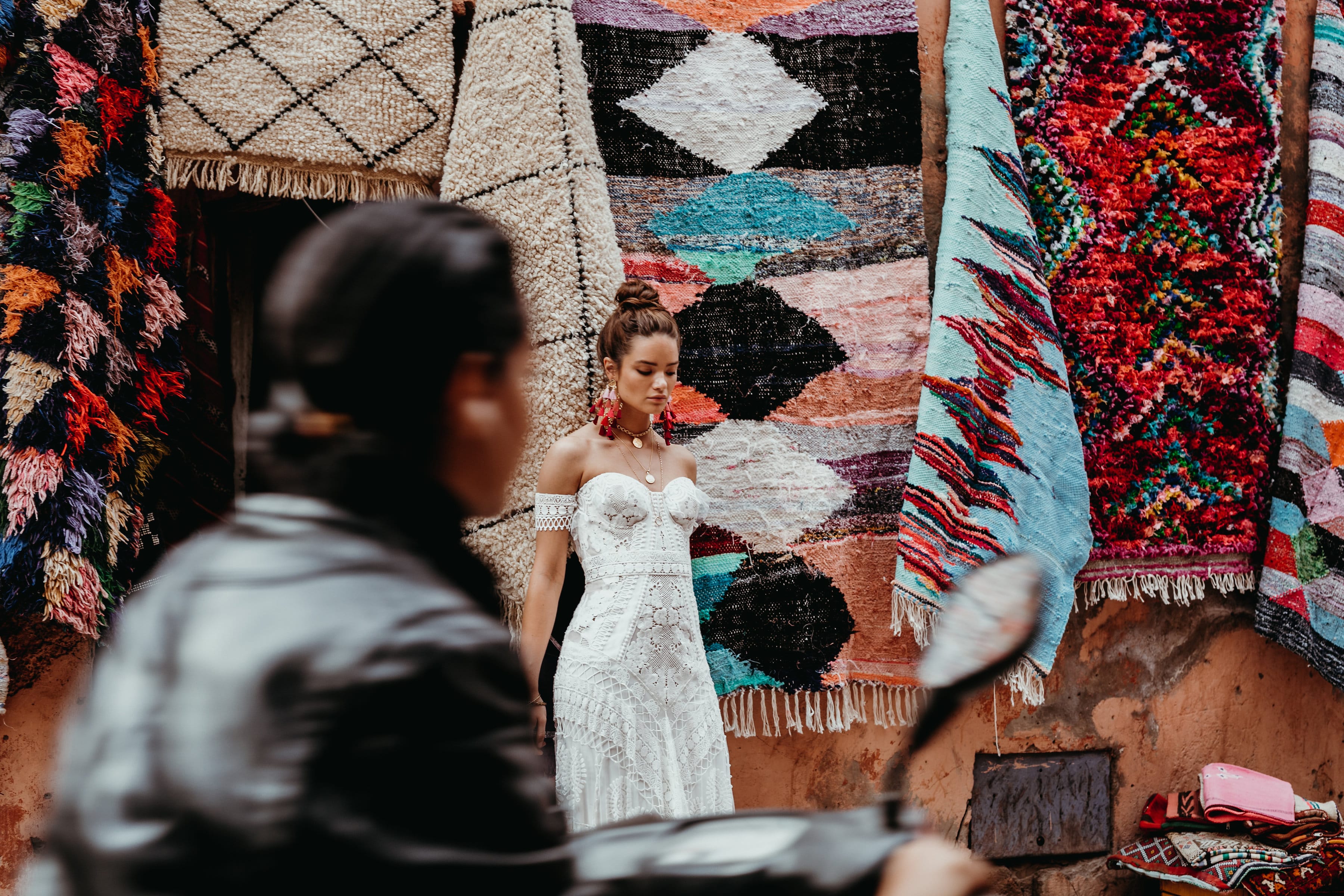 Clara dress – Rue de Seine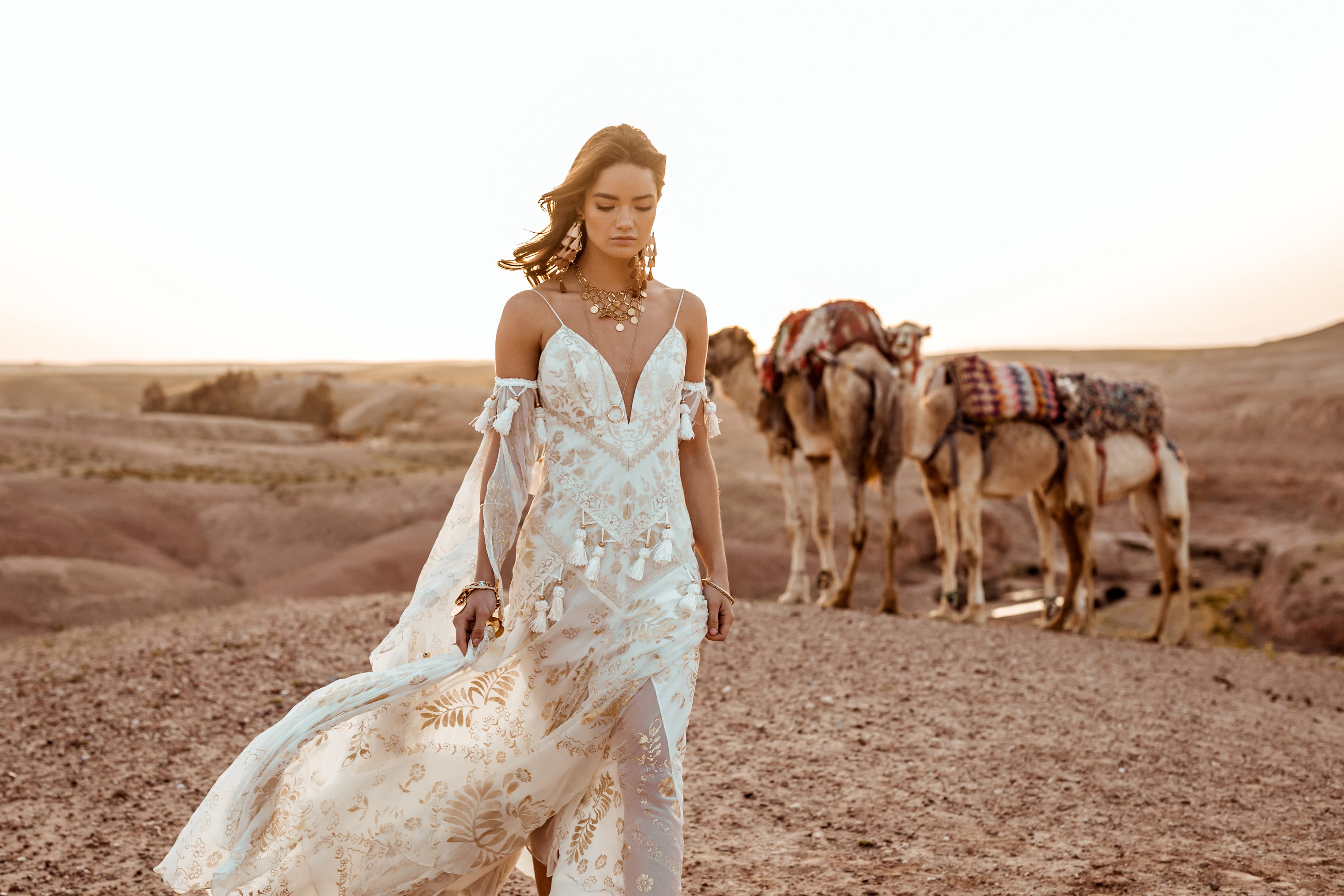 Mira dress – Rue de Seine
Credits
Dresses : Rue de Seine | Model : Myrtille Revemont | MUA :  Kelly McClain | Photographer : Sony Nuth  | Jewels :  Mercedes Salazar , Ben Amun , Monsieur Blonde , Child of Wild , Luv AJ | Shoes  : Elina Linardaki , Alias Mae