The cocktail party of your wedding is as important as your dinner. Indeed, it is the time of the day that will start the festivities, it deserves therefore to be cured of details. What to drink and eat? Where organize this cocktail party? You ask yourself a thousand questions without finding solutions to your problems? So today on La mariée aux pieds nus, we give you all our tips to help you in planning this part of the day!
Sweet or salty food?
It all depends on the time of your ceremony. For a wedding in the morning, which happens sometimes in the case of civil ceremonies in big cities, go for a brunch after the town hall. If you say yes in a small committee, you can for example book in a nice restaurant where you have defined a unique menu for your guests.
For a ceremony in the afternoon, do according to your tastes. In the late afternoon, you can bet on a snack with sweet sweets and non-alcoholic refreshments, and gradually extend the afternoon on an aperitif, during which you will serve salty bites and you will start to serve the alcohol. Do not serve it too early, because even if your wedding is a festive day, it is better not to start drinking prematurely, at the risk of not seeing the opening of the ball and the arrival of the wedding cake!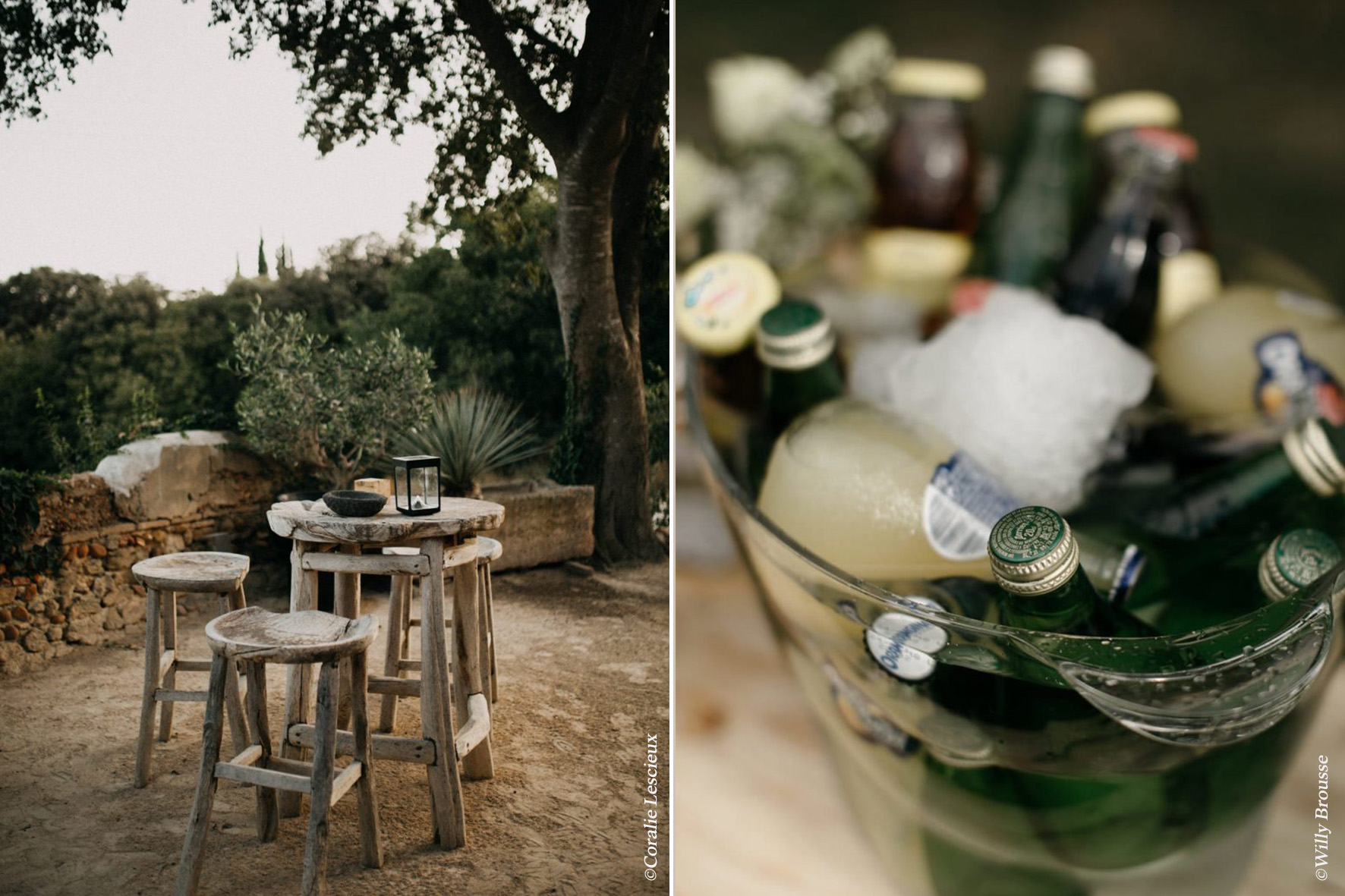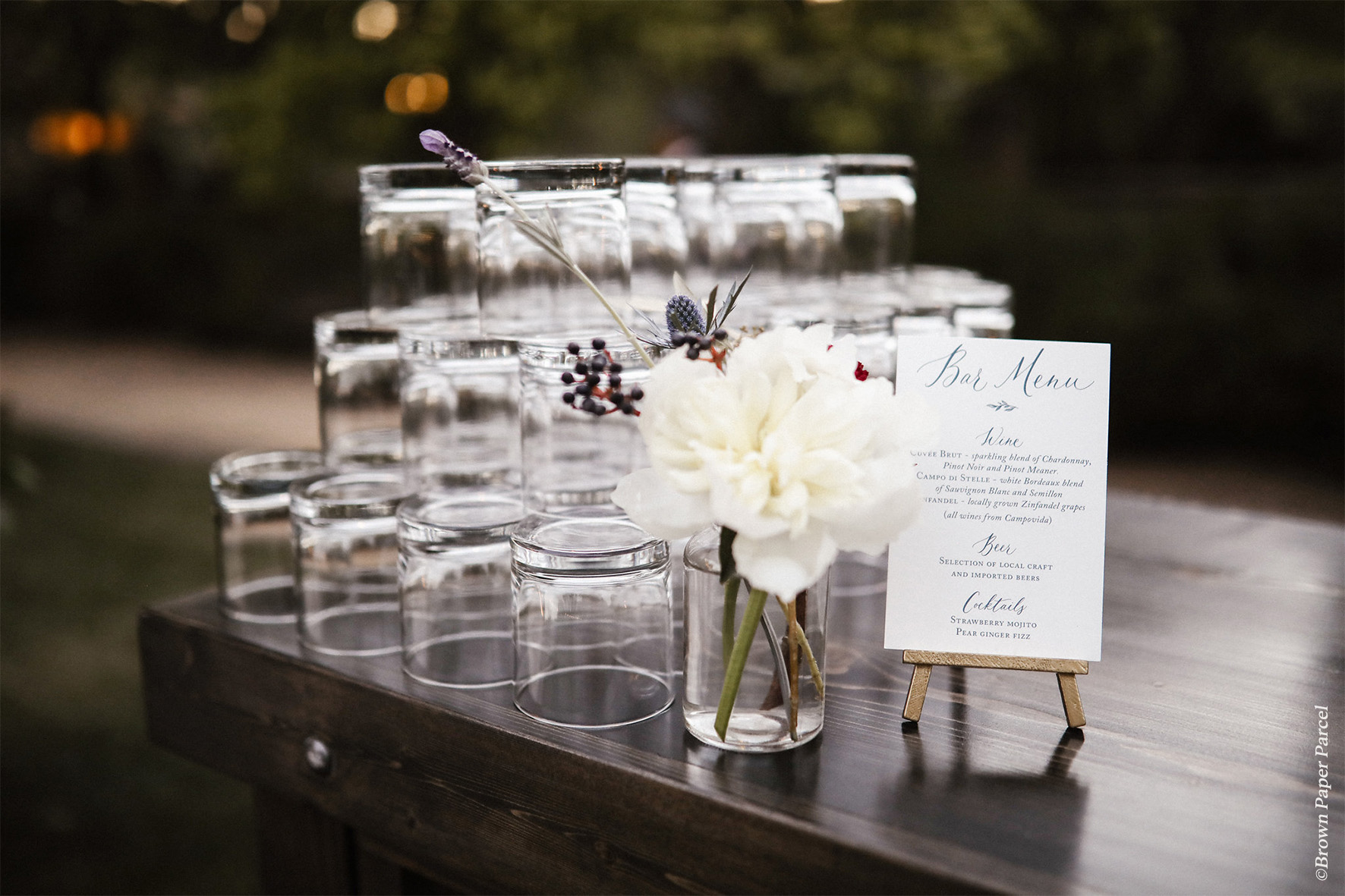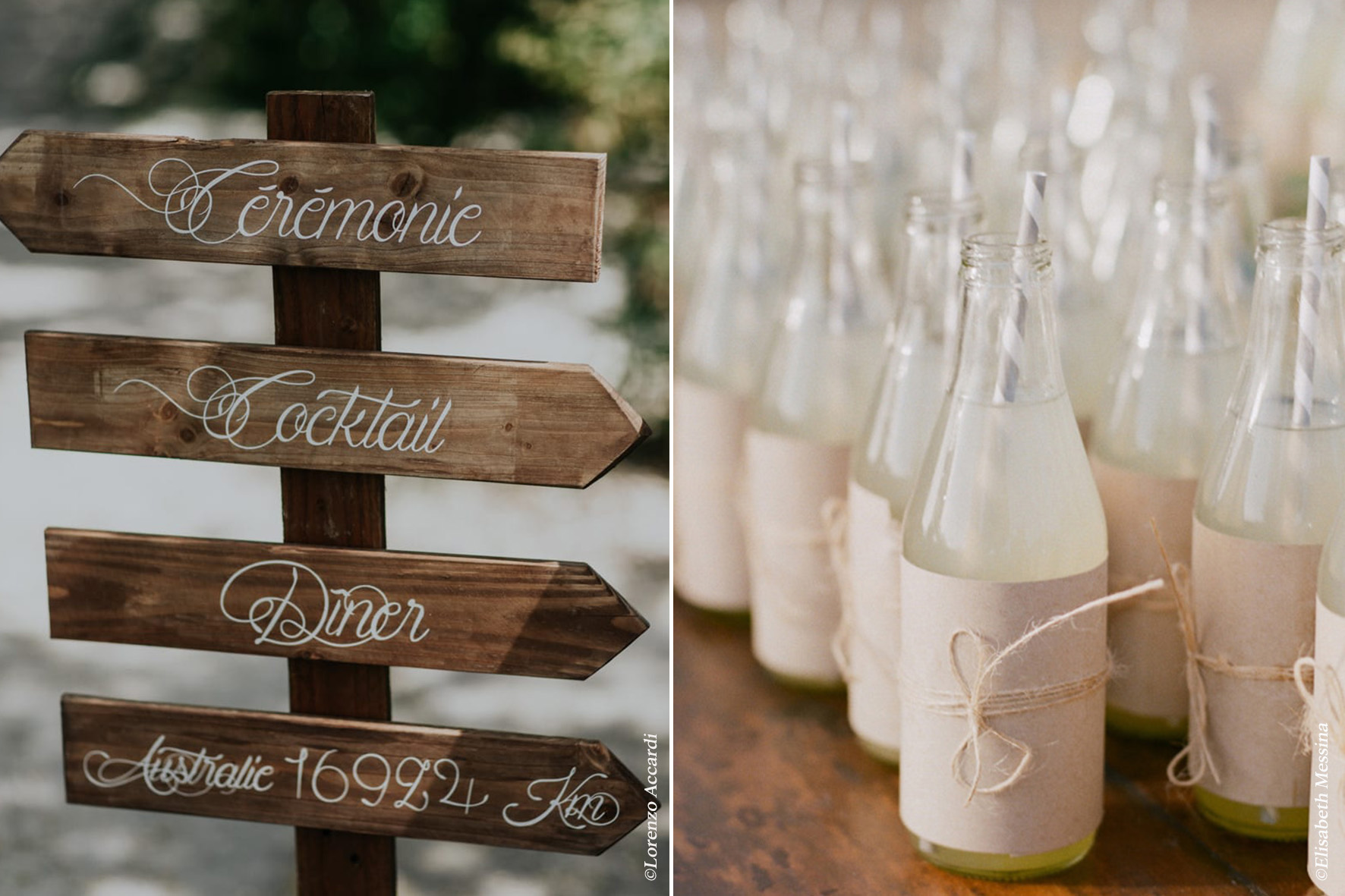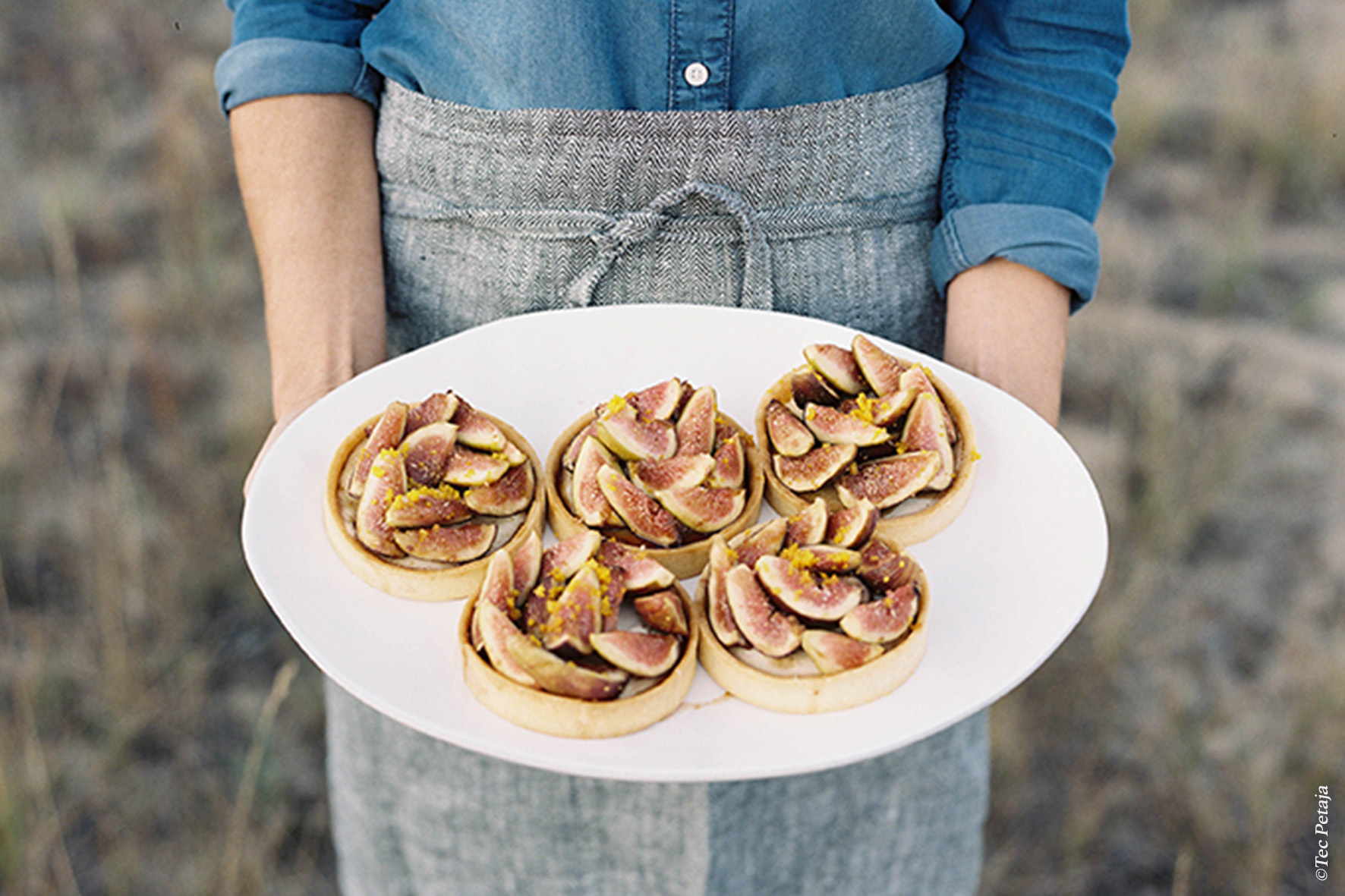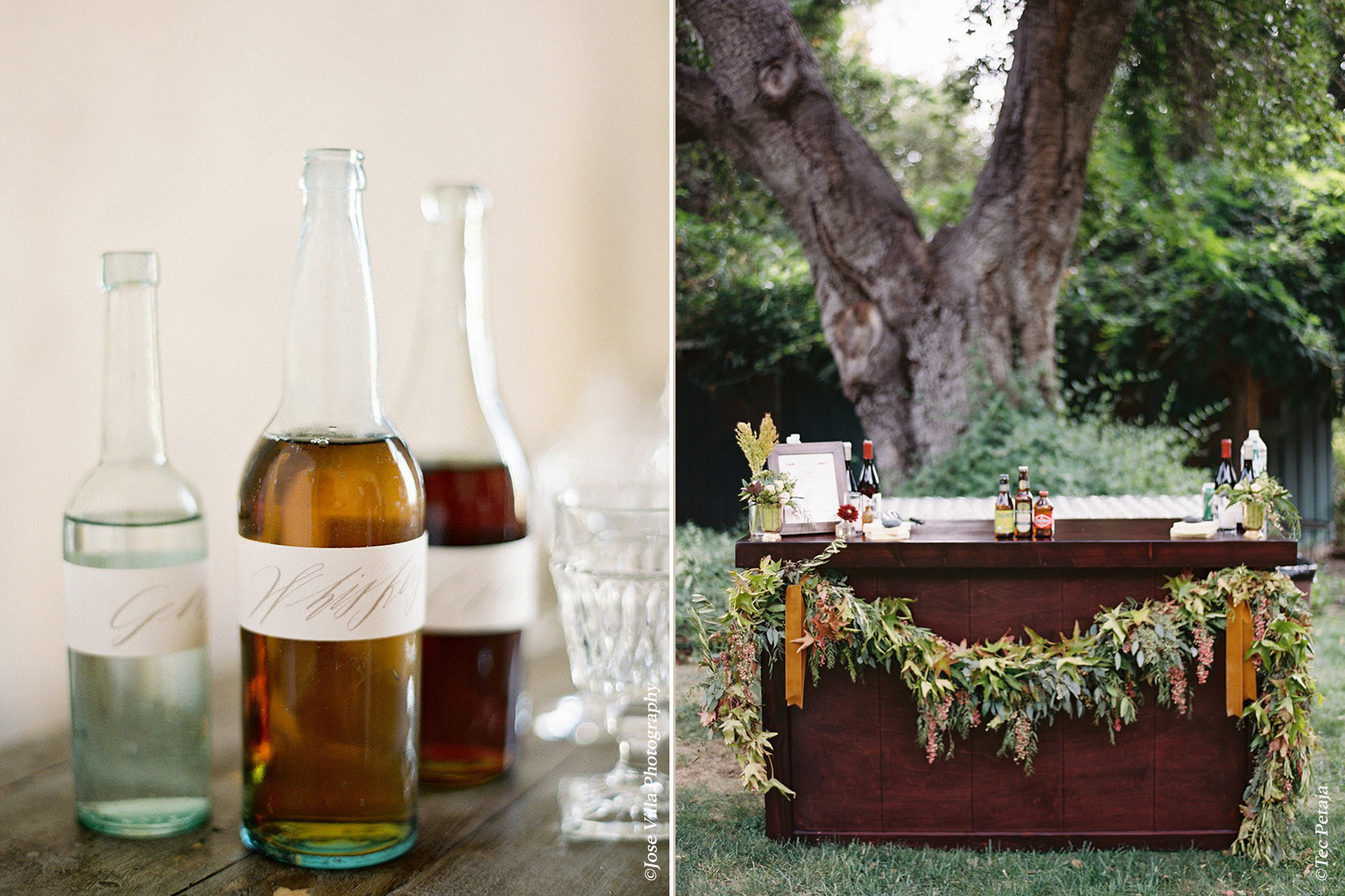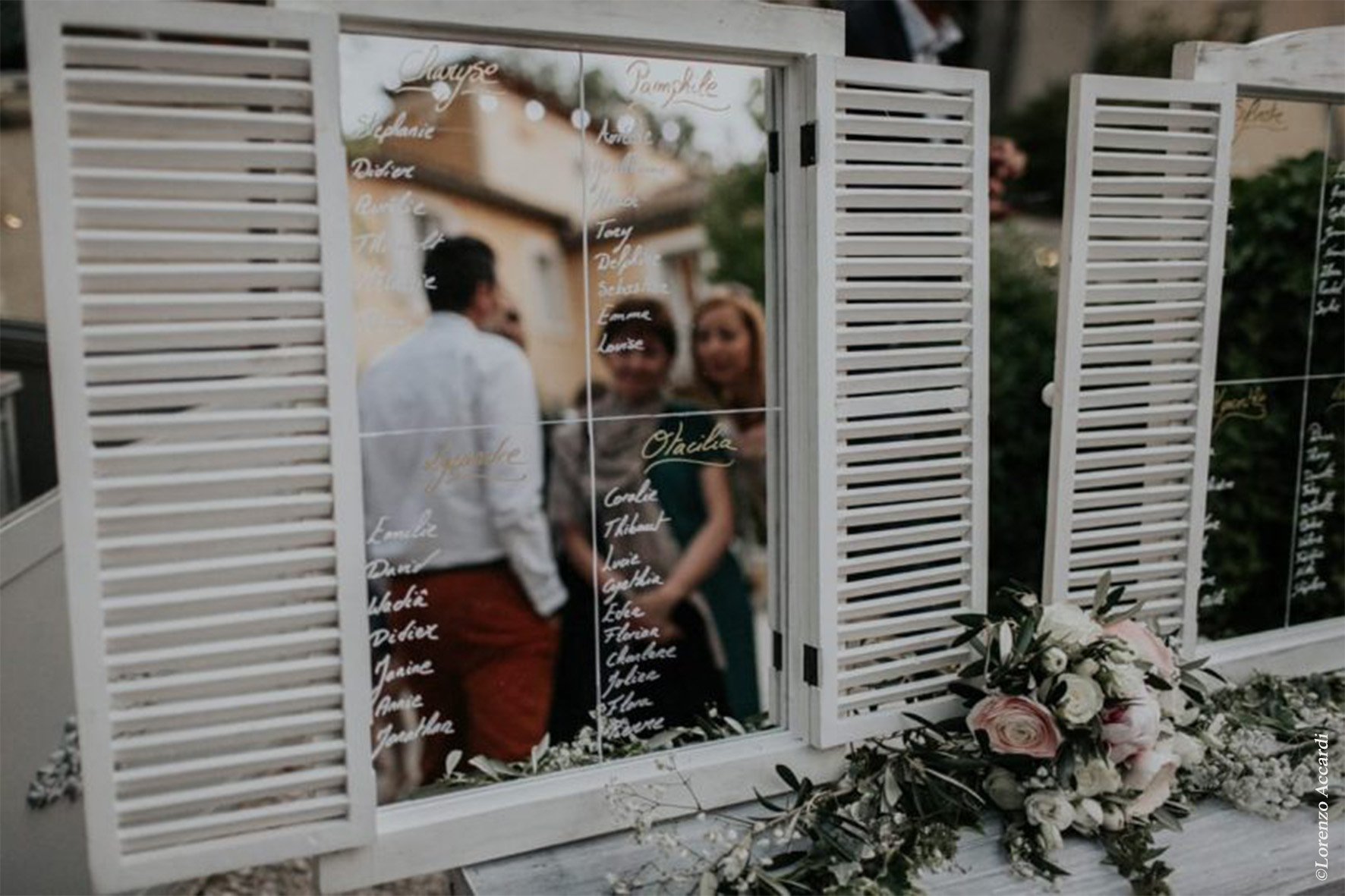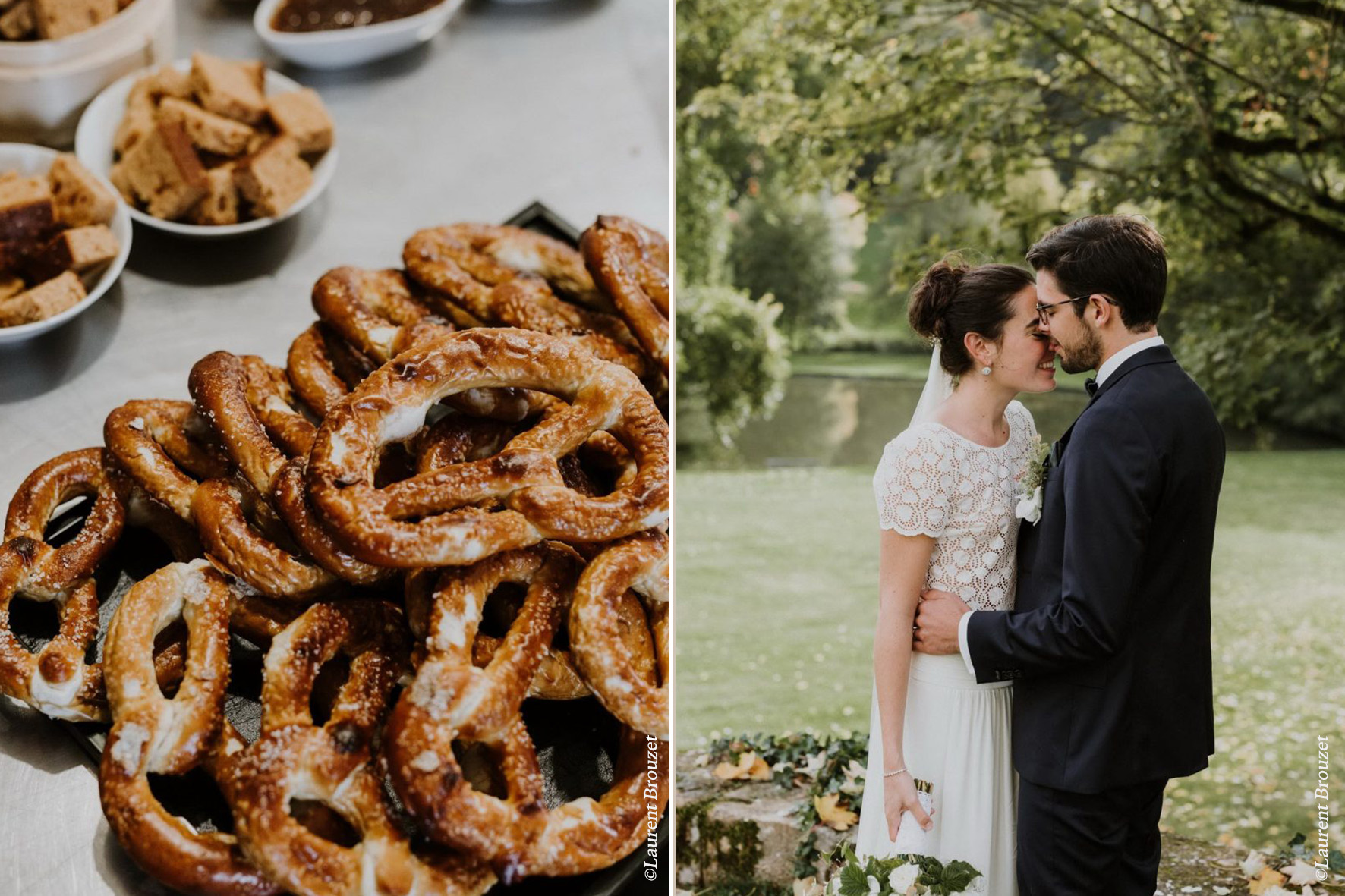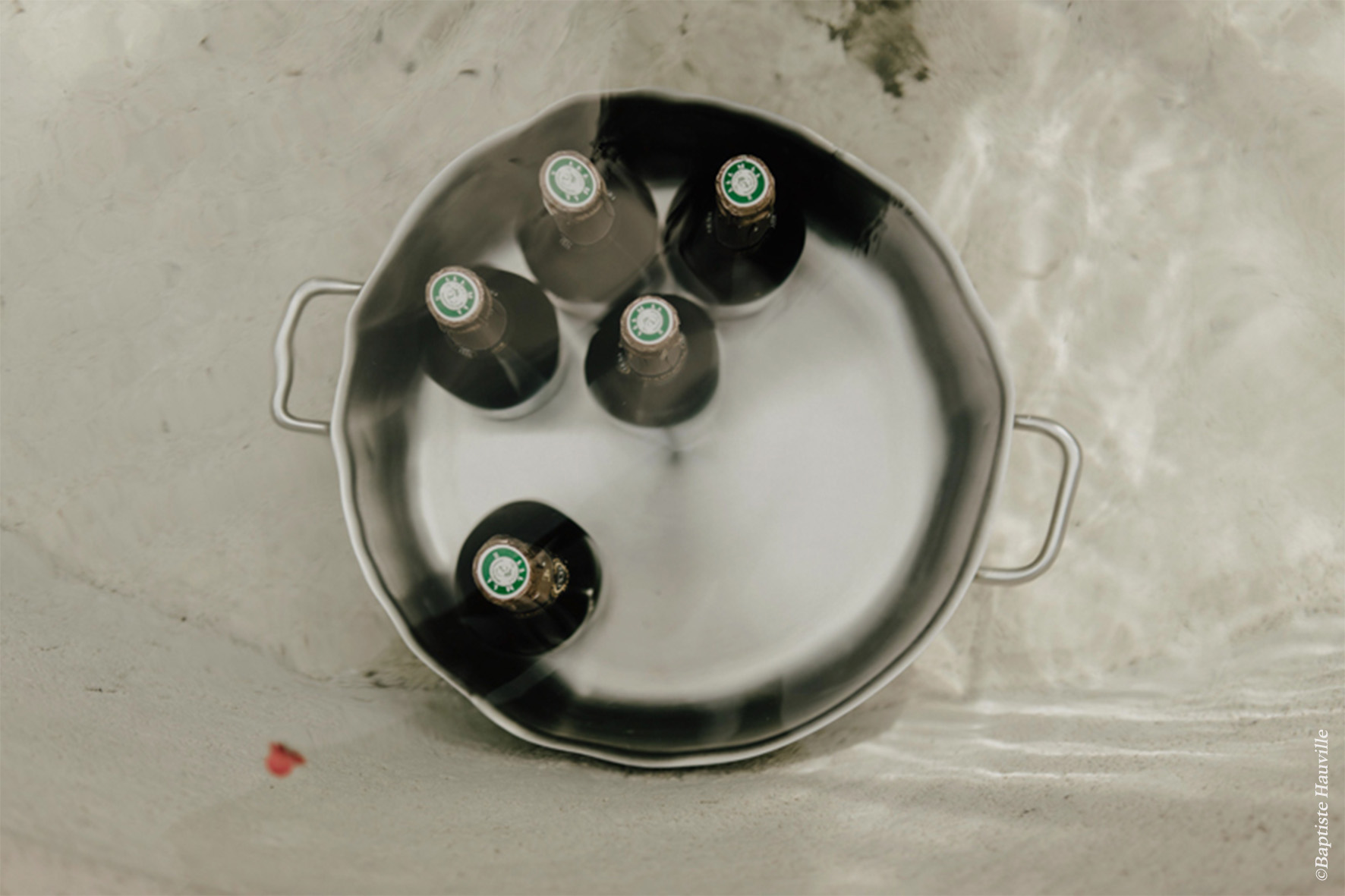 What quantities of drinks for your guests?
Managing the amount of drinks for all your guests can often be a headache for honeymooners. Ask to your caterer first, he could inform you and help you on this point. In general, it is necessary to count one bottle of champagne for four guests, one bottle of wine for three, one or two glasses of cocktail per guest, one bottle of soft drink for two guests, one to two bottles of water per guest in case of strong heat, one liter of coffee for thirteen guests and one bottle of strong alcohol also for thirteen.
So remember to check the storage capacity of the refrigerators of the venue you have chosen. In general, cold rooms are at your disposal, but in case, remember to rent refrigerated trailers.
Let's recap
red wine : 1 bottle for 3 or 4 people
white wine : 1 bottle for 4 or 5 people
champagne : 1 bottle for 3 or 4 people
cocktail : 1 glass for 1 personn
spirits : 1 bottle for 13 people
softs and water : 1 bottle for 2 people (2 in case of strong heat)
Red or white wine, which are the errors to avoid?
No need to multiply the number of different wines to avoid confusion and especially headaches! Opt for example for one or two signature cocktails, white wine and red wine, why not a little bit of champagne. And we do softly on strong alcohols, just to not have to handle guests too alcoholic. For example, keep these bottles behind the counter and have them served at your discretion. And as for the dipner, do not hesitate to consult our article, "how to choose the wines of his marriage? "
What kind of drinks to serve?
Tired of traditional champagne, other glasses of punch, sangria or grapefruit rosé? Why not opt ​​for cocktails? Prepared in advance and delivered in bottles or made on site by trained mixologists, they will have the advantage of refreshing your guests and making them discover new flavors and combinations.
However, think of all those who do not drink alcohol, and plan drinks accordingly. For example, opt for two unique cocktail recipes, available in alcoholic or non-alcoholic versions, ideal for young people or adults who do not consume alcohol. They will have the impression to drink the same thing as the others! And for the children, do not hesitate to offer them homemade fruit juices, homemade iced tea, or even smoothies or a syrup bar, which will allow them to choose what they want to drink like the adults!
OUR PREFERRED BARTENDER IN FRANCE
Nightawks : a delivery service of theParis best cocktails, delivered ready to taste. With or without alcohol, we love the concept of these beautiful high-end drinks with new flavors delivered in pretty bottles, moreover, customizable according to your event: add your wedding logo, your initials or the date of your wedding. your day D to score a little more!
La barmobile : a passionate bartender who travels with his pretty traveling bar, which will delight your taste buds and your eyes with cocktails as beautiful as good, adapted to the atmosphere and the style of your wedding of your marriage, to choose on the map or to create yourself. Personaly, I have a crush for the cocktails representing the different districts of Lyon, all more original and pretty each other!
Shake it easy : the best cocktails of Paris delivered into bottles or jars and made especially for your wedding or, why not, the bachelorette party of your best friend !
No More pinguins : a fun, decadent and sparkling group that will make of your evening a moment that resembles you. The catering and bartending team will adapt to the style of your wedding to offer you services that stick to your personality and your desires, all with joy and professionalism!
Adapt to the seasonality of your wedding
We do not drink the same things in winter as in summer, it's a fact. Well for your wedding, it's the same. When choosing drinks for your cocktail party and reception, think about temperatures. For a wedding in the middle of summer, your guests will be delighted to drink with cold drinks, so bet on ice cubes again and again. However, if you organize your wedding in winter, they will (and you too) probably want to warm up, and the cool drinks will not be the best alternative in this case. Make coffee, tea and hot chocolate available to your guests, it will please both young and old, and will give to your reception a small intimate and warm atmosphere. You can choose to set up a dedicated buffet, or use small and very cute trendy bars that have been very popular in recent months!